Bumsy and the Moochers - Diet Violence (12" Vinyl)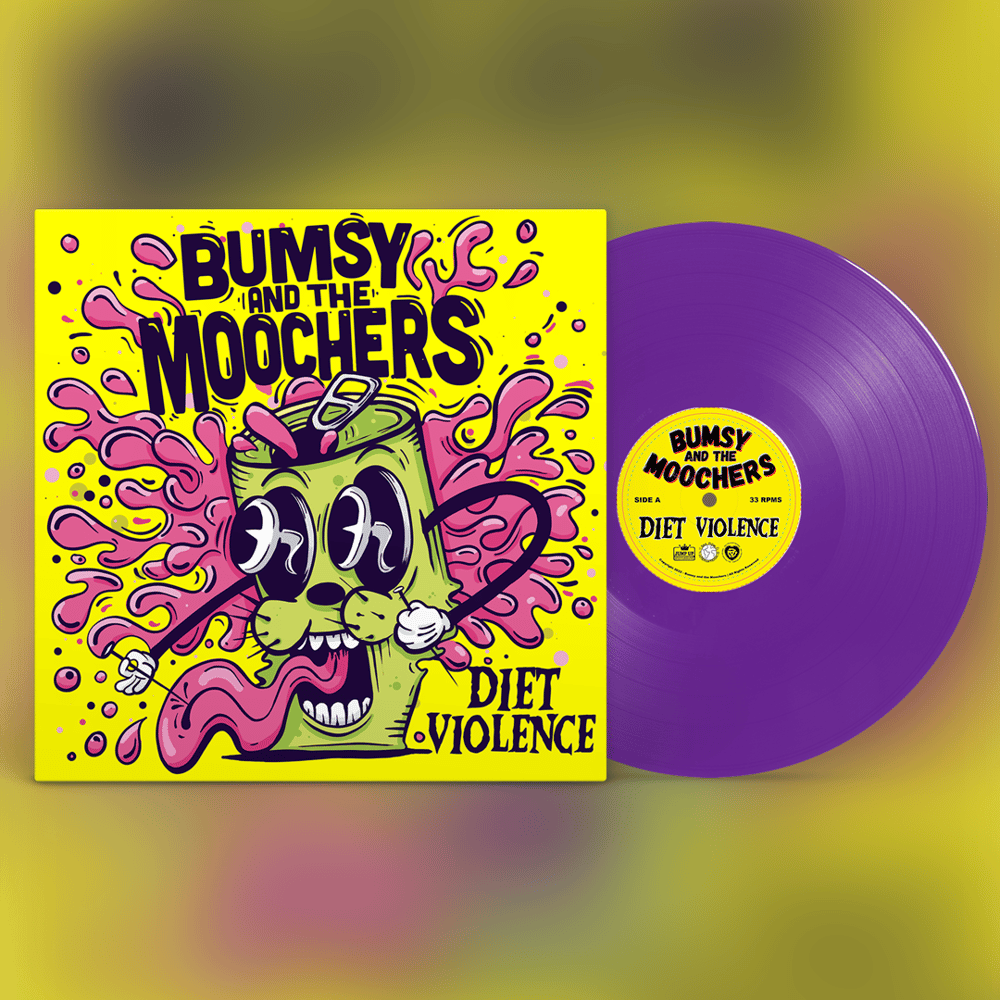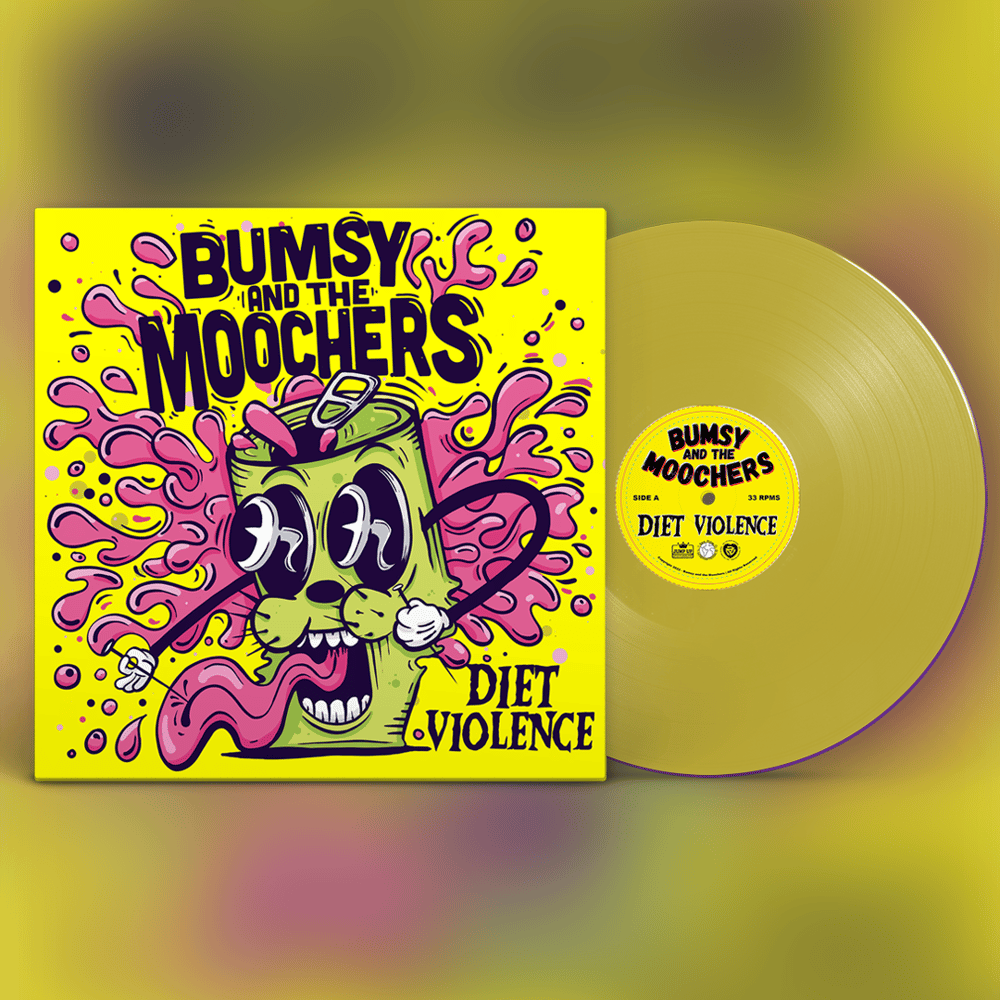 *NOW SHIPPING*
SPI has teamed up with Jump Up Records and Sell The Heart Records to bring you the second album from Chicago's Bumsy and the Moochers on vinyl! The album entitled 'Diet Violence' drops September 8th on all streaming platforms.
The rad baddies from Chicago known as Bumsy and the moochers have been bringing relentless ska punk music to the masses since 2012. Their next LP "Diet Violence" on Sell The Heart records and Ska Punk International Records promises their best release yet. For fans of Dance Hall Crashers, Flying Racoon Suit, Less than Jake, Upbeat Allstars, Mustard Plug, and The Hippos.
The band and SPI have teamed up to put together a limited release of the album on vinyl. The records are available in purple and translucent yellow.
35 purple available - 29 left
15 yellow available - 8 left
You can also grab the album on CD and cassette.
Tracklist:
1. Jump The Gun
2. The Rat
3. Not Gonna Have It
4. Living The Nightmare
5. Rewind 99
6. AKT
7. Times Up
8. Cathy Ann
9. Hey Margarita
10. Won't Give Up On Love
SPI-020