Hans Gruber and the Die Hards - With A Vengeance SECOND PRESSING (12" vinyl)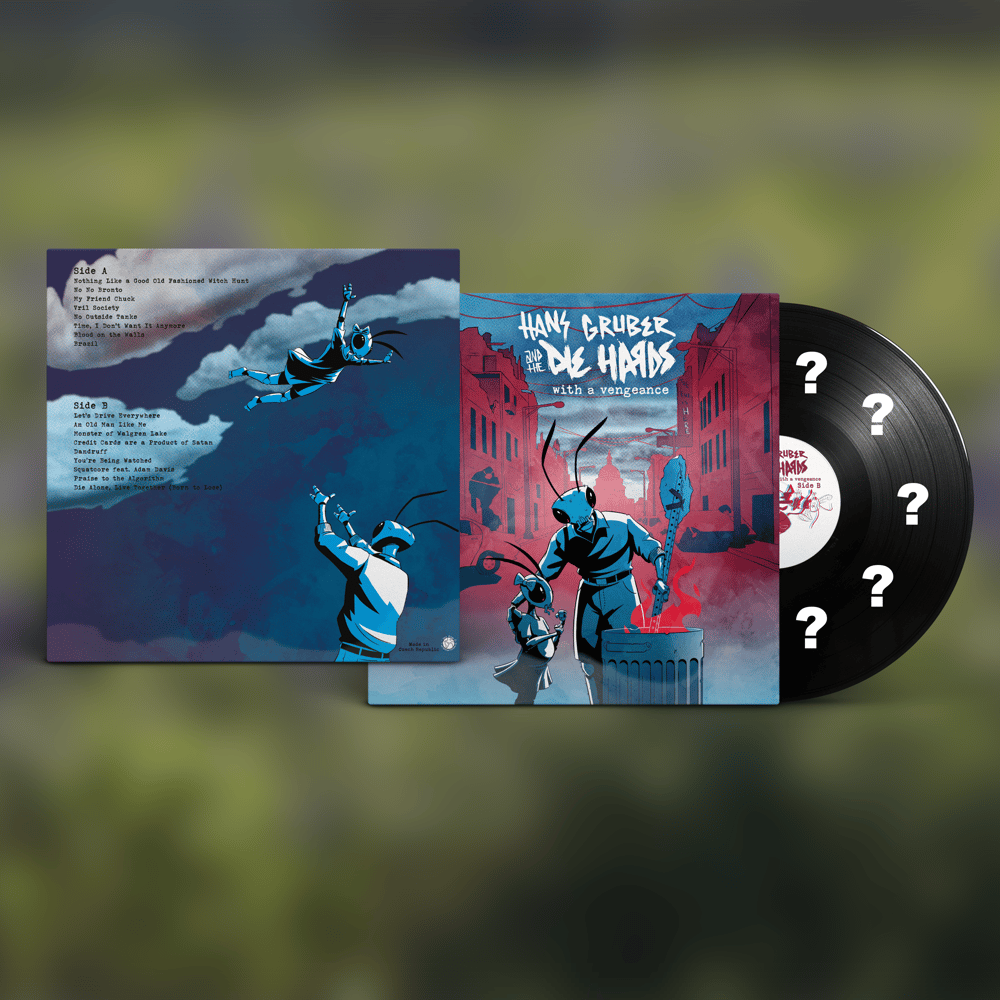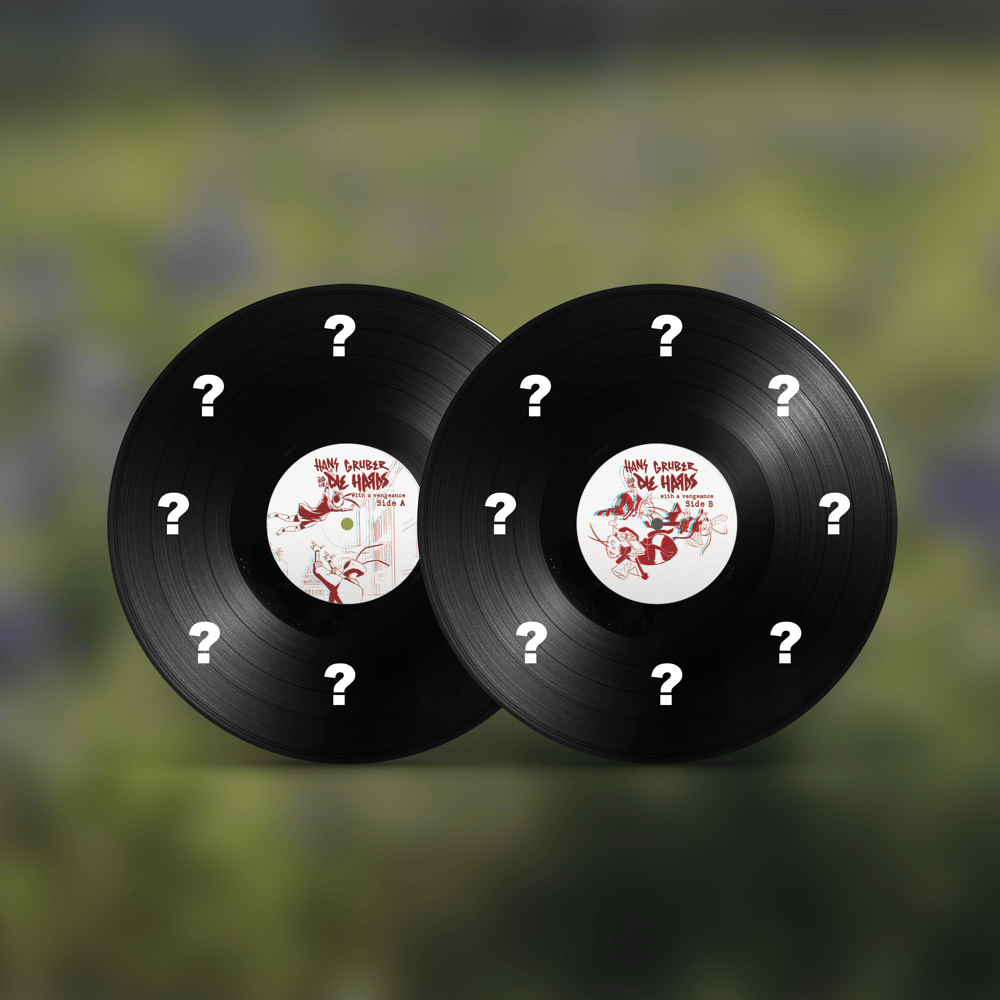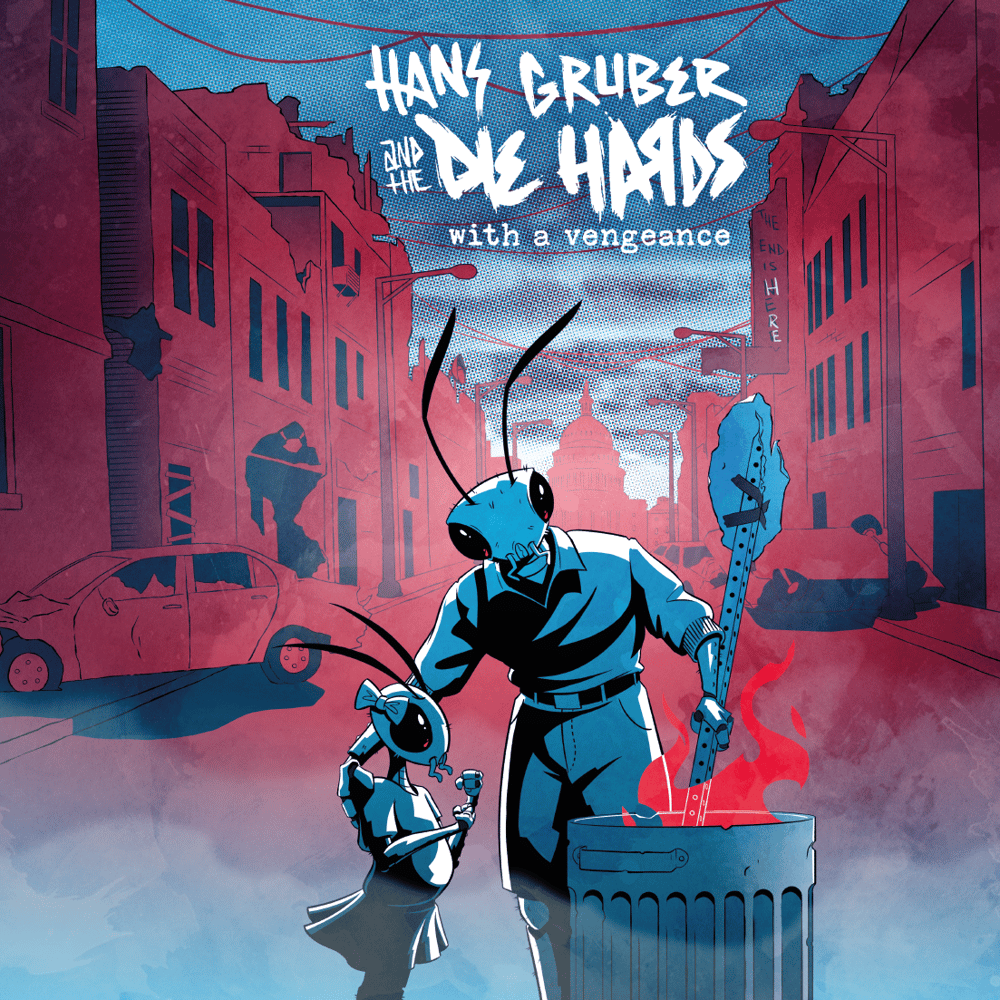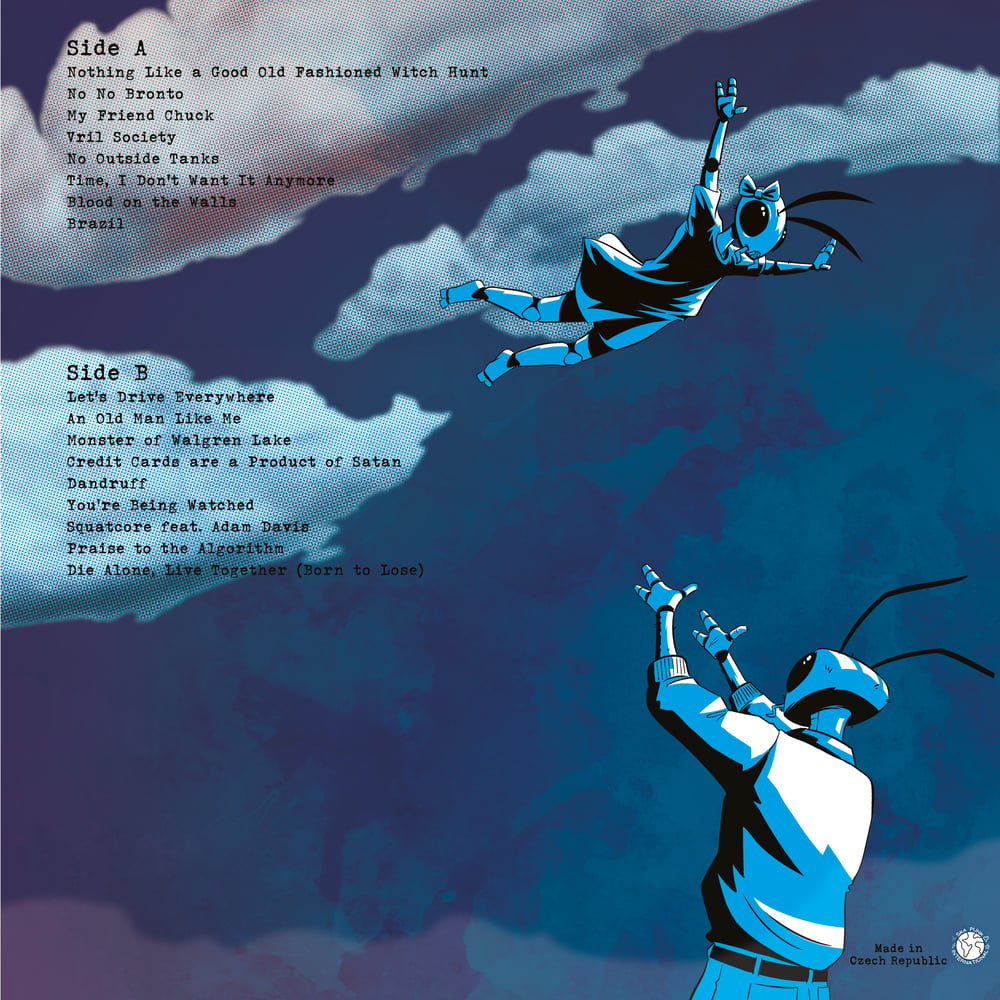 *NOW SHIPPING*
Hans Gruber and the Die Hards are back With A Vengeance!
The band and SPI have teamed up to put together a second pressing limited release of the album on 12" vinyl!
To make the second pressing of With A Vengeance on vinyl extra special, we've included a bonus track that's different from the first pressing. The jacket has been modified slightly from the first pressing to show the new bonus track and the insert has the lyrics for the new bonus track. (THESE ARE NOW SHIPPING).
These records are mystery flavor. The color of the record itself will be random so it'll be a surprise! (the black record in the graphic is only for the mockup)
There are 200 of the records available, 100 here on the SPI store and 100 at the band's upcoming shows.
- 22 left!
Tracklist:
1. Nothing Like a Good Old Fashioned Witch Hunt
2. No No Bronto
3. My Friend Chuck
4. Vril Society
5. No Outside Tanks
6. Time, I Don't Want It Anymore
7. Blood on the Walls
8. Brazil
9. Let's Drive Everywhere
10. An Old Man Like Me
11. Monster of Walgren Lake
12. Credit Cards are a Product of Satan
13. Dandruff
14. You're Being Watched
15. Squatcore feat. Adam Davis
16. Praise to the Algorithm
17. Die Alone, Live Together (Born to Lose) [ONLY ON SECOND PRESSING]
More info about the album:
The latest album from Hans Gruber and the Die Hards is OUT NOW on SPI. I'm so excited for the world to hear this album. It's a ride from start to finish. It's heavy and politically charged but also sarcastically funny in the way that only Hans Gruber and the Die Hards can be. This album has a little of everything too from cumbia to ska to hardcore. I've been listening to it on loop ever since they shared it me. I can't wait for all of you to hear it!
You can see the video for the first single 'Nothing Like a Good Old Fashioned Witch Hunt' on BrooklynVegan.com. You can see the video for the second single 'No No Bronto' on NewNoiseMagazine.com. You can see the video for the third single 'My Friend Chuck' on Bearded Gentlemen Music.com. You can also stream the whole album on all streaming platforms!
SPI-016