Sad Snack - Sunshines & Lollipops 2020/Kenny G Hotline Cassingle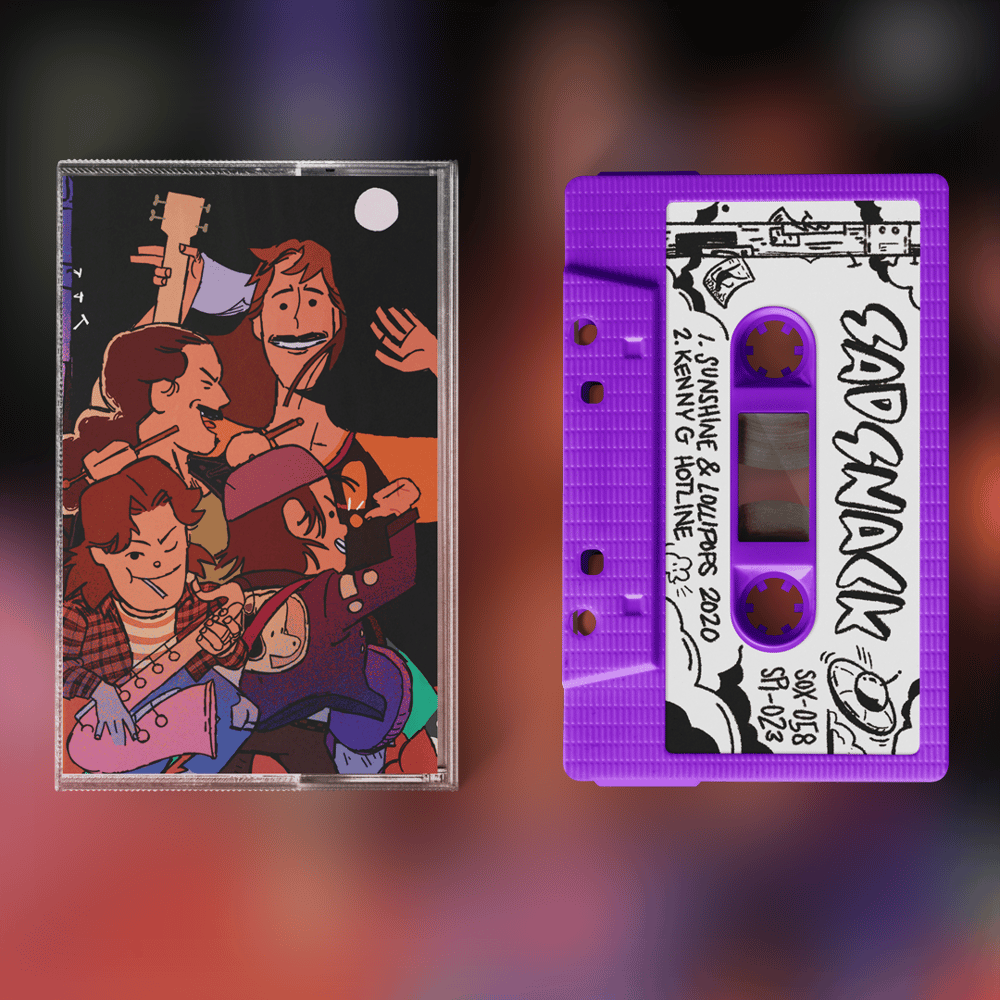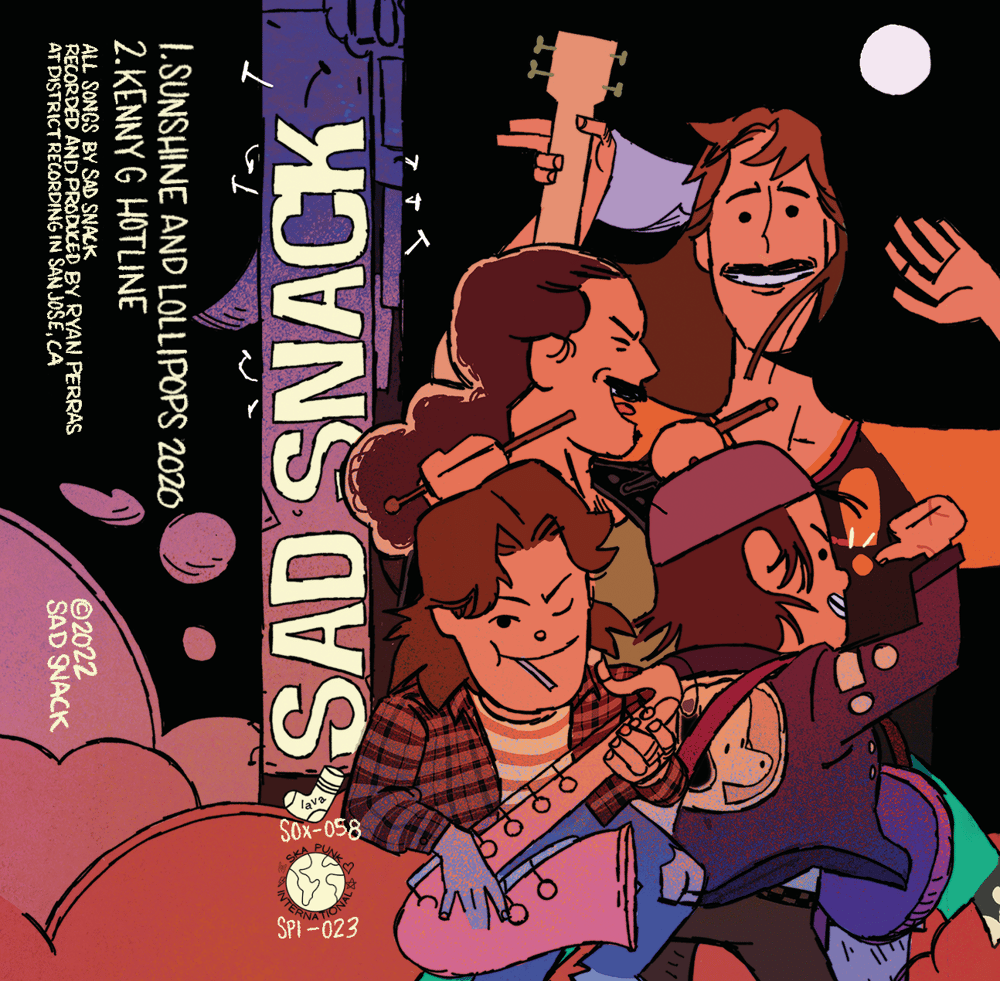 *NOW SHIPPING*
SPI is proud to be partnering with Lavasocks Records to bring you the first two original singles from Sad Snack!!
We've worked with the band to put together two versions of the singles on cassette. Each version features the amazing art by Raul Figtree.
SPI has the nighttime theme of the art along with a purple cassette while Lavasocks has the daytime theme along with a blue cassette.
Limited to 100 nighttime themed tapes here on the SPI store - 44left!
Tracklist:
Sunshine and Lollipops 2020
Kenny G Hotline
SPI-023