Skaliday Old St Chris Sticker sheet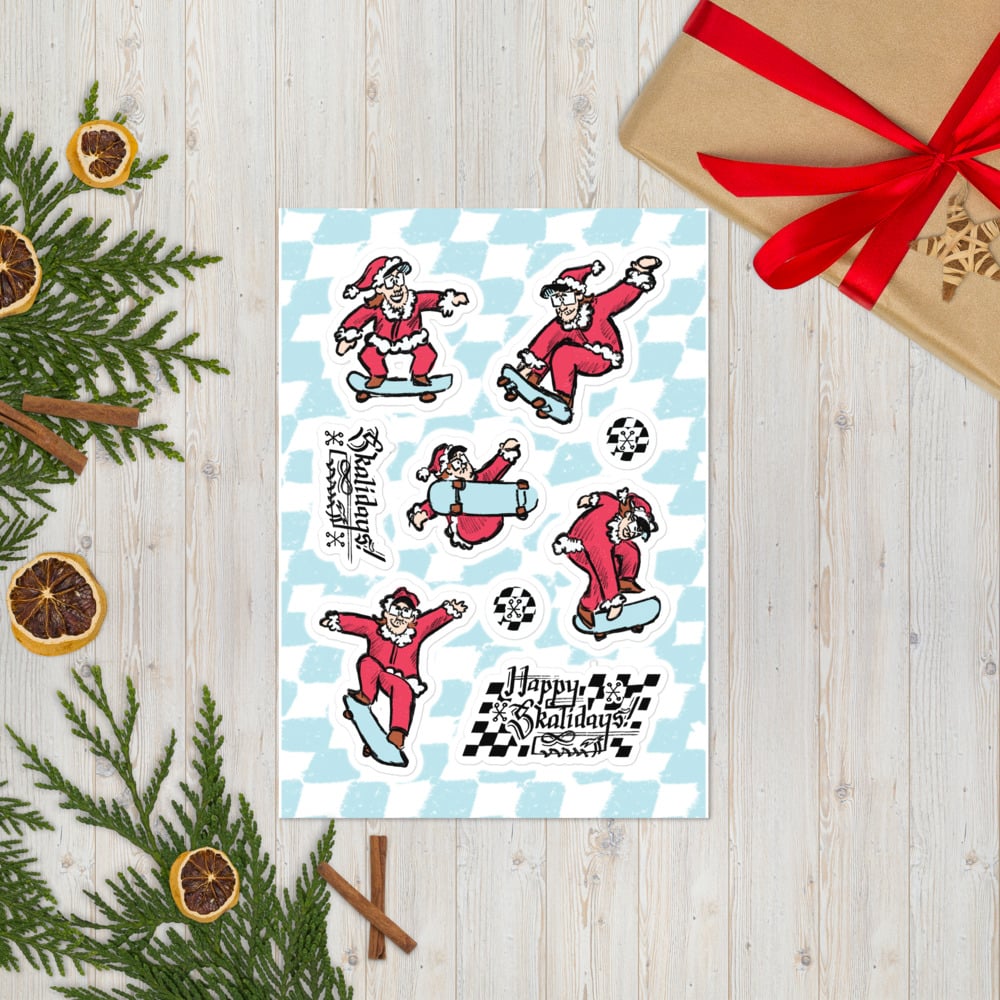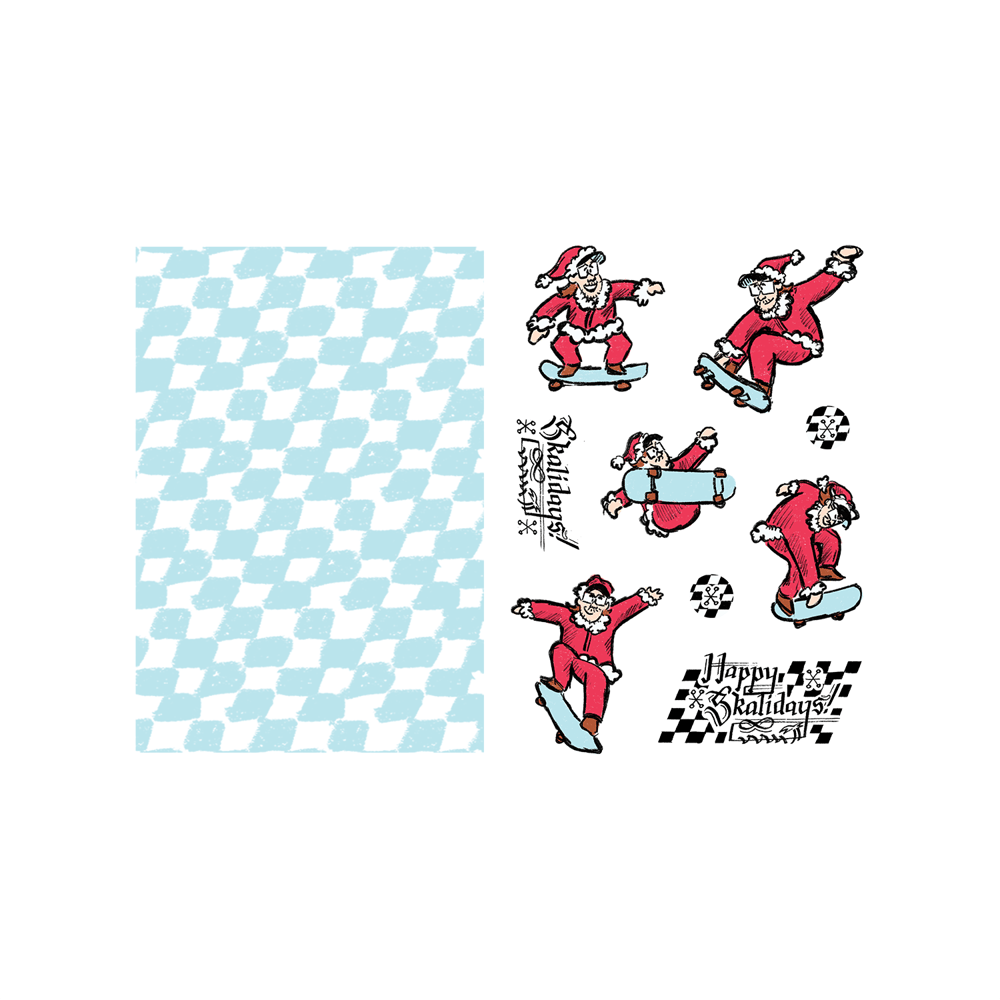 Stick Old St. Chris and Happy Skalidays ANYWHERE YOU WANT with this sticker sheet!! These stickers are perfect for adding some skaliday cheer to your holiday cards. They make great stocking stuffers too!
Only available during the holidays!
Goes great with a Happy Skalidays postcard
Illustrated by Ellen Korver
• Film type: MPI 3000 Gloss HOP (EU), Promotional Monomeric PVC (US)
• 0.12″ (0.3 cm) white sticker border
• Glossy finish
• Fast and easy application
• 2–3 year durability
• Indoor use (EU)
• Indoor and outdoor use (US)
• Ships worldwide
Don't forget to clean the surface before applying the stickers.