Old St Chris Holiday Sweatshirt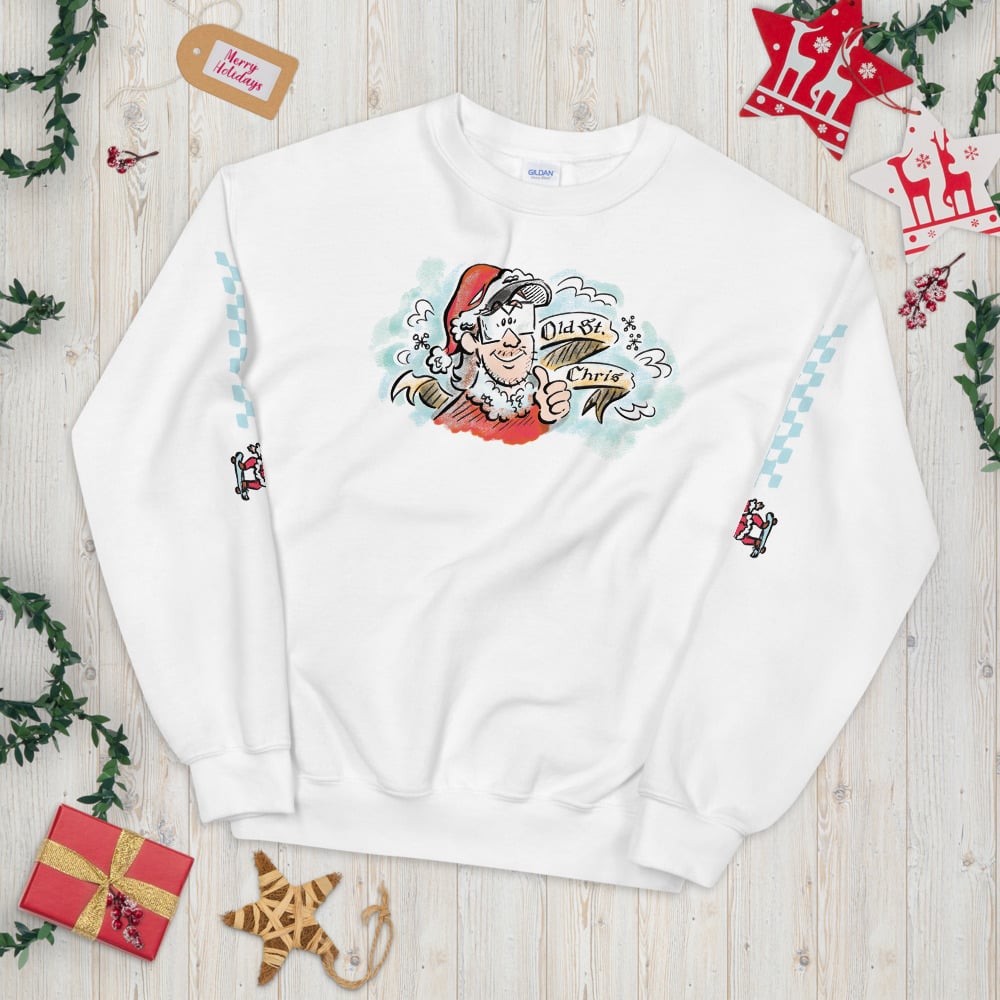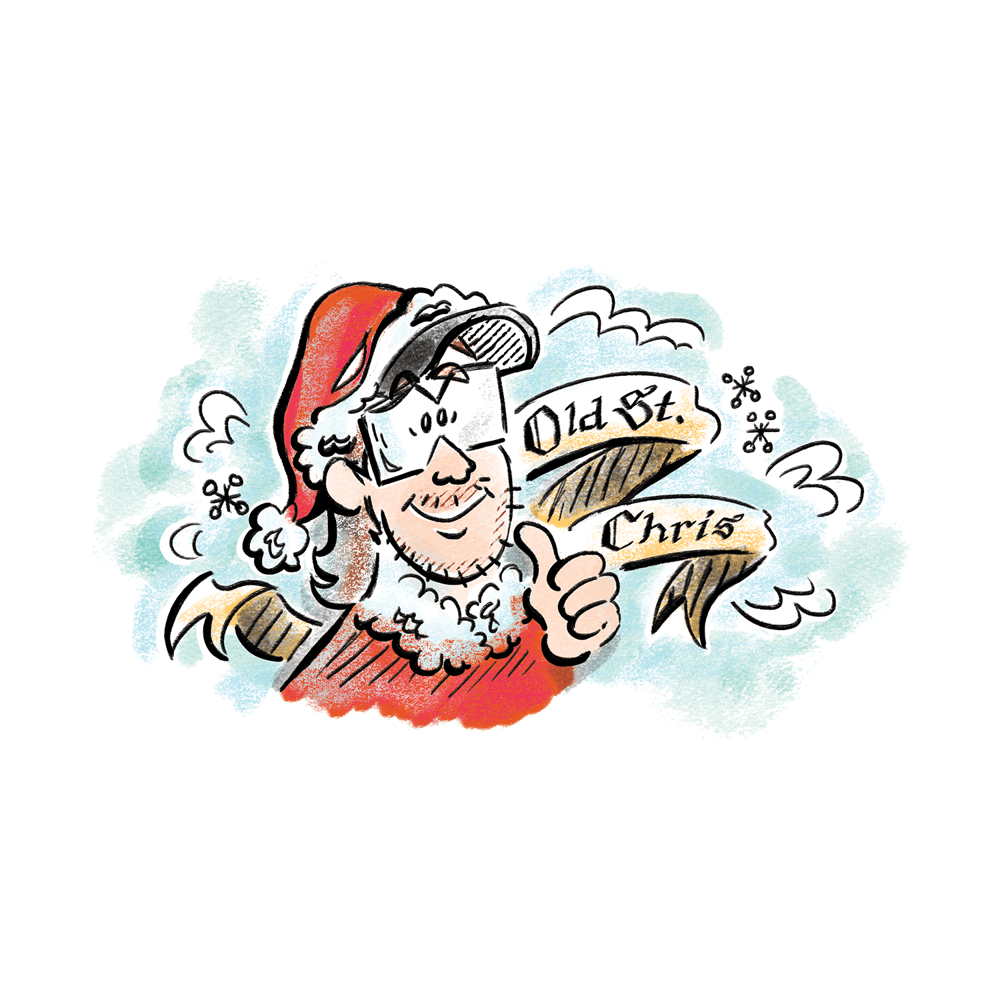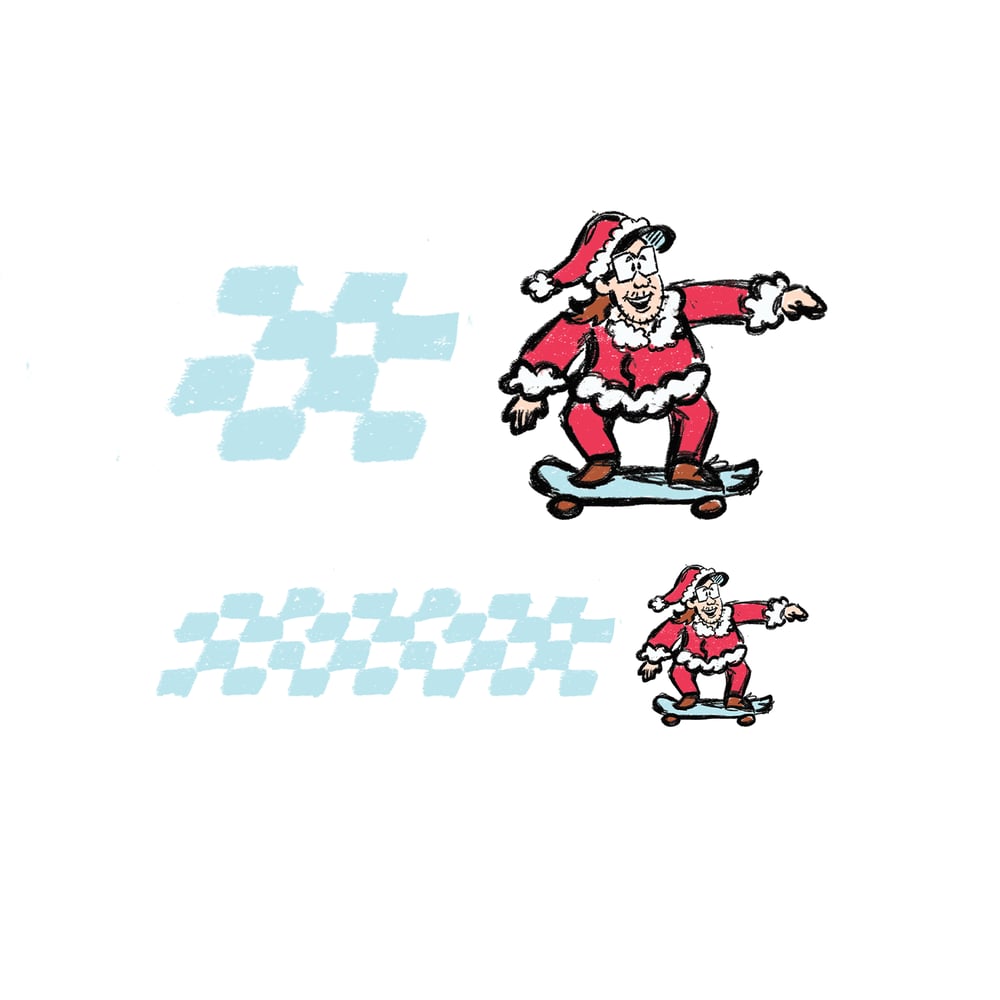 Have you heard the tale of Old St. Chris? The story goes that throughout all of the holiday season if you say "ska" three times, Old St. Chris will appear on his skateboard and share some holiday ska with you. Some say that if you share your pizza with him, he'll even take you shredding.

This sweatshirt features St. Chris himself on the front and a mini skateboarding St. Chris on both sleeves. This is only available during the holidays! After that St. Chris goes into hibernation.
Illustrated by Ellen Korver
• Pre-shrunk
• 50% cotton, 50% polyester
• Unisex
• Ships worldwide