Kmoy - The Precure Album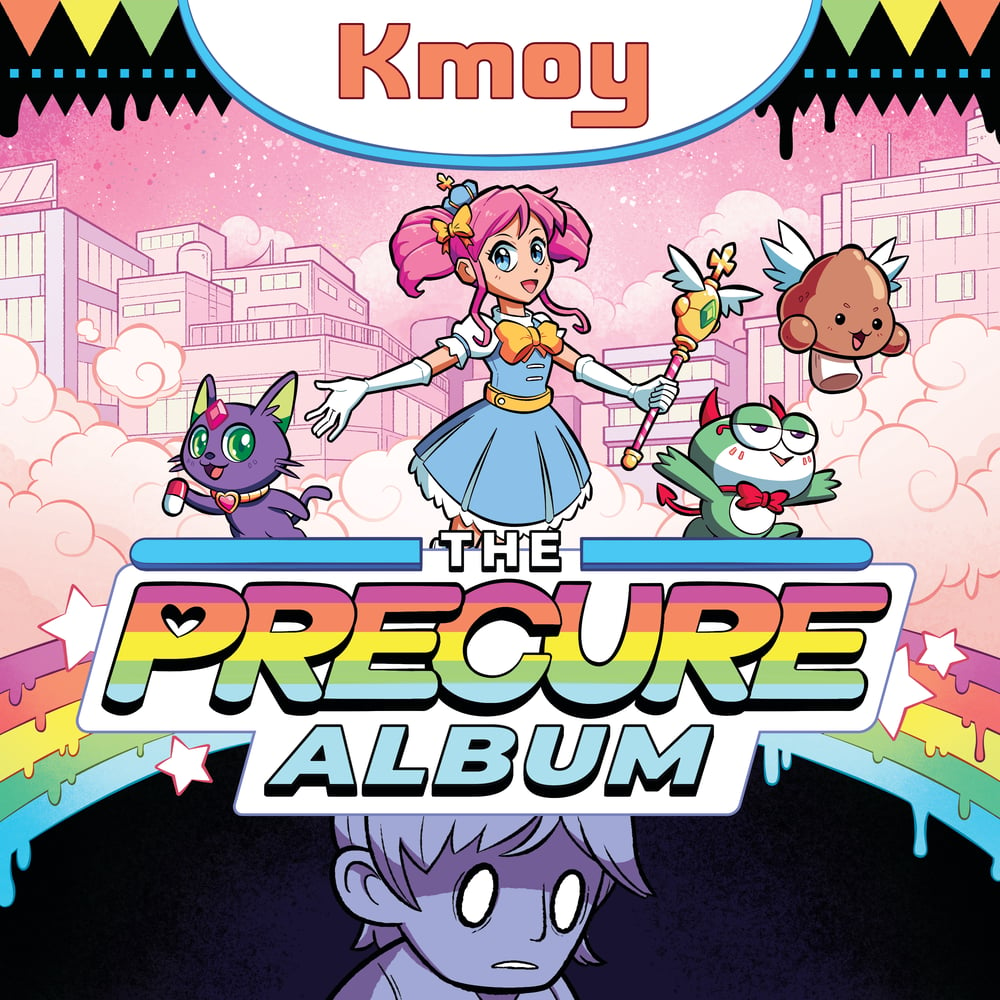 **This is a pre-order that will ship in July IM SORRY FOR THE DELAYS**
Kmoy's debut, The Precure Album, released on SPI Records October 5th, 2021. The first single premiered on Brooklyvegan.com.
Listen to the single Precure Love below:
You might know Kmoy as a member of the Tape Girl band. He was also part of the Songs For Moms compilation covering 'Somewhere Over The Rainbow.'
'The Precure Album' is a concept album that touches on many different genres. It's a ska punk album at its core but to only call it ska punk would be a huge disservice to the story it tells and all of the colors of the music. Kmoy played or programmed almost all of the parts on the album.
The Precure Album also features some vocals from Beth Rivera, the person behind Tape Girl. Beth mastered the album as well.
Fans of Tape Girl, Jeff Rosenstock, The Hippos, Fishbone, The Moody Blues, Streetlight Manifesto, Yes, Queen, Jethro Tull, and Frank Zappa will love Kmoy.
The Precure Album will be available on all digital platforms as well as on two limited-edition cassette variants. There will a pink and a blue variant. Each tape will include a double sided j-card featuring the gorgeous album art by Clayton Chowaniec on one side and the album's credits on the other. Each variant will also include a clear case and a white label on the shell itself so you know which side you're listening to. 20 of each variant will be available.
Pink - SOLD OUT
Blue - SOLD OUT