Ivy Virus - Chippunk Munk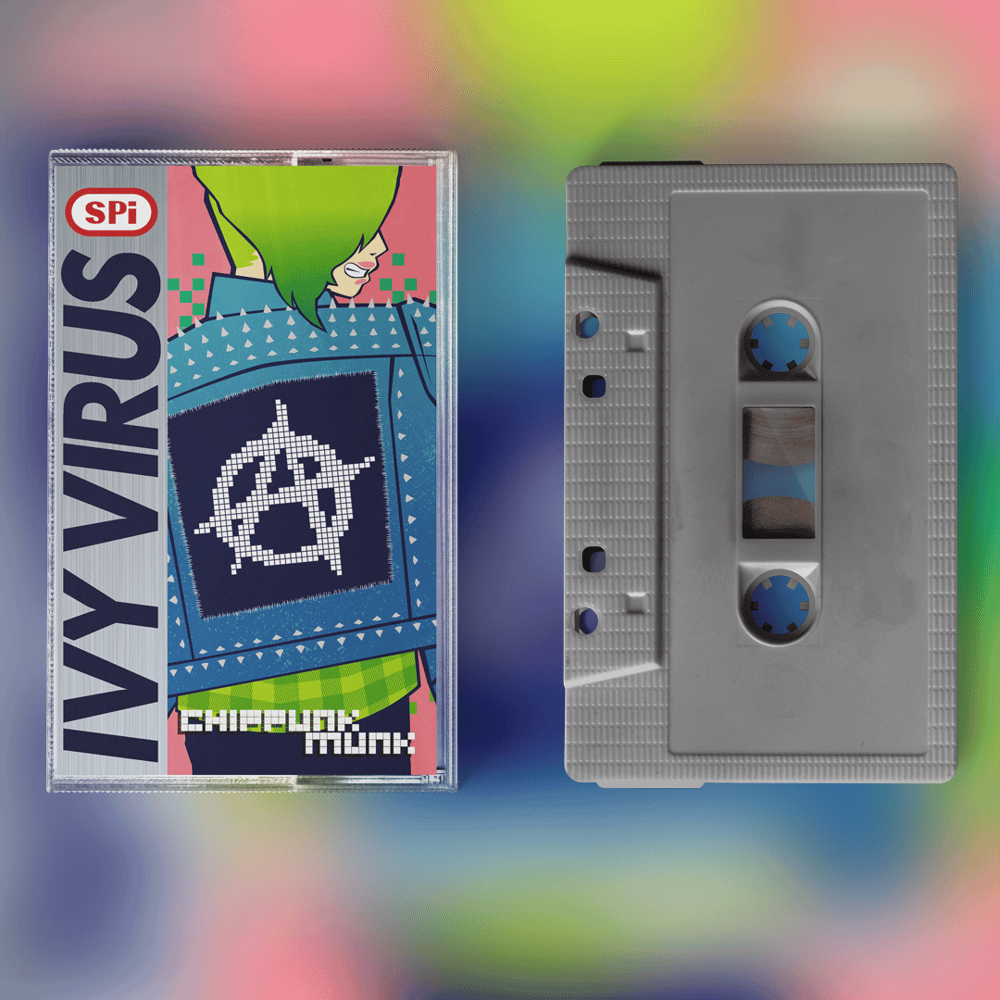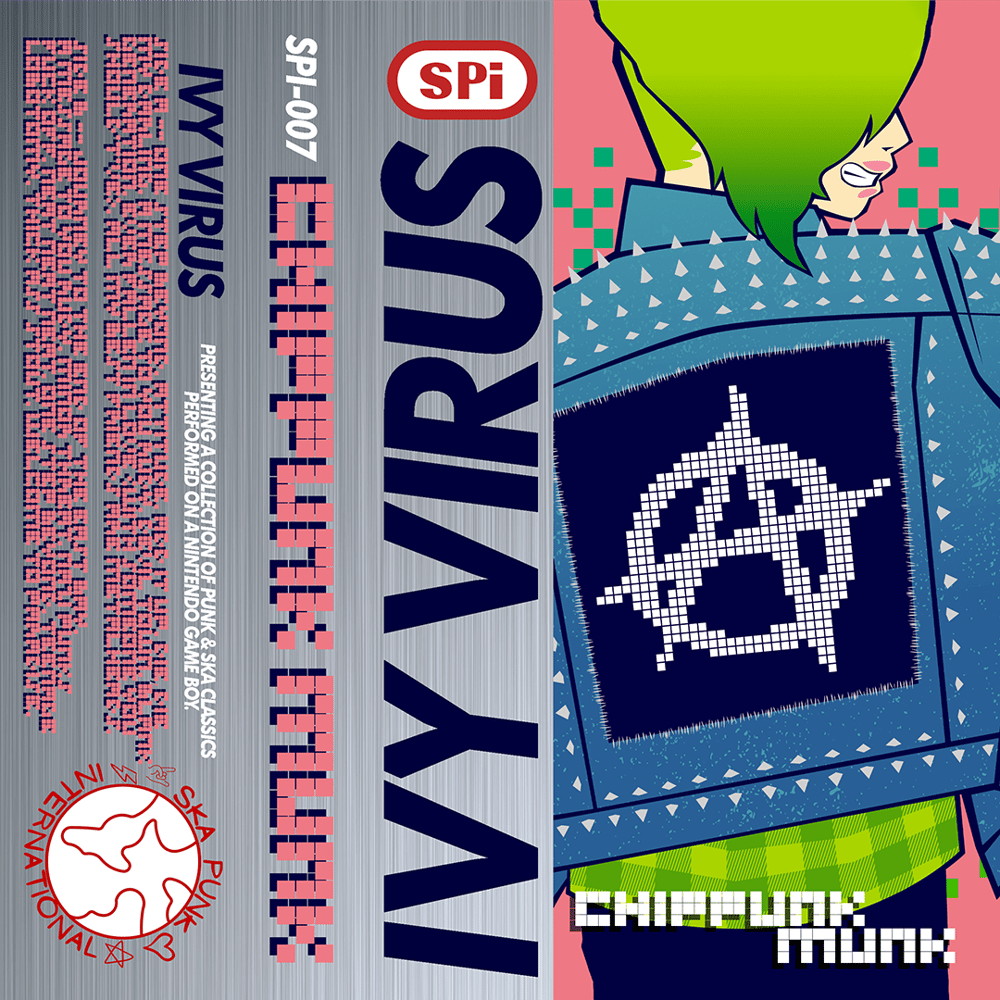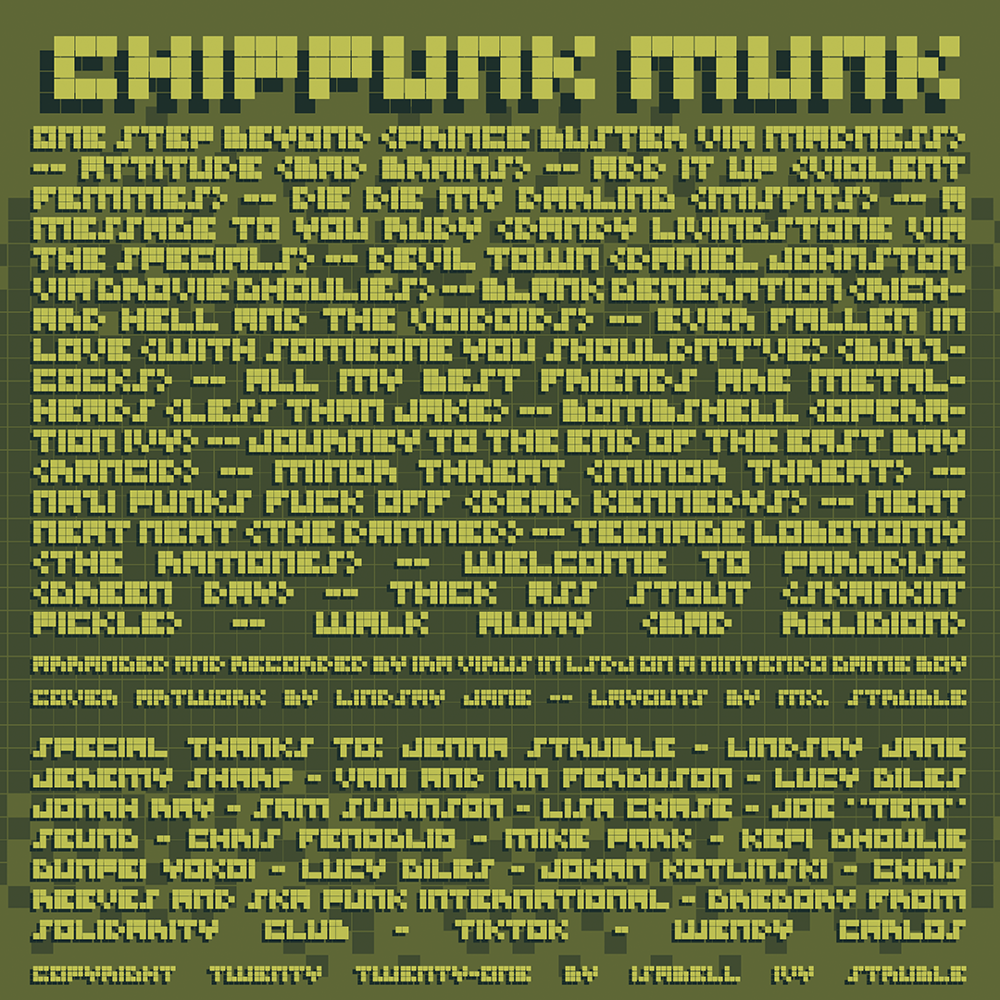 **This is now shipping**
Chippunk Munk by Ivy Virus is coming to Ska Punk International Records! Chippunk Munk is a collection of classic ska and punk tunes covered using an actual game boy.
Chippunk Munk will be available on all digital platforms as well as a limited-edition gray cassette. Each tape will include a double sided j-card featuring the amazing album art by Lindsay Jane on one side and the album's credits on the other.
40 tapes available - 12 left!
Check out the Ivy Virus cover of One Step Beyond:
Full Tracklist:
One Step Beyond
Attitude
Add It Up
Die Die My Darling
A Message To You Rudy
Devil Town
Blank Generation
Ever Fallen In Love
All My Best Friends Are Metal Heads
Journey to the End of the East Bay
Minor Threat
Nazi Punks Fuck Off
Neat Neat Neat
Bombshell
Teenage Lobotomy
Welcome to Paradise
Thick Ass Stout
Walk Away
SPI-007