Joker's Republic - Necessary Evil (12" vinyl)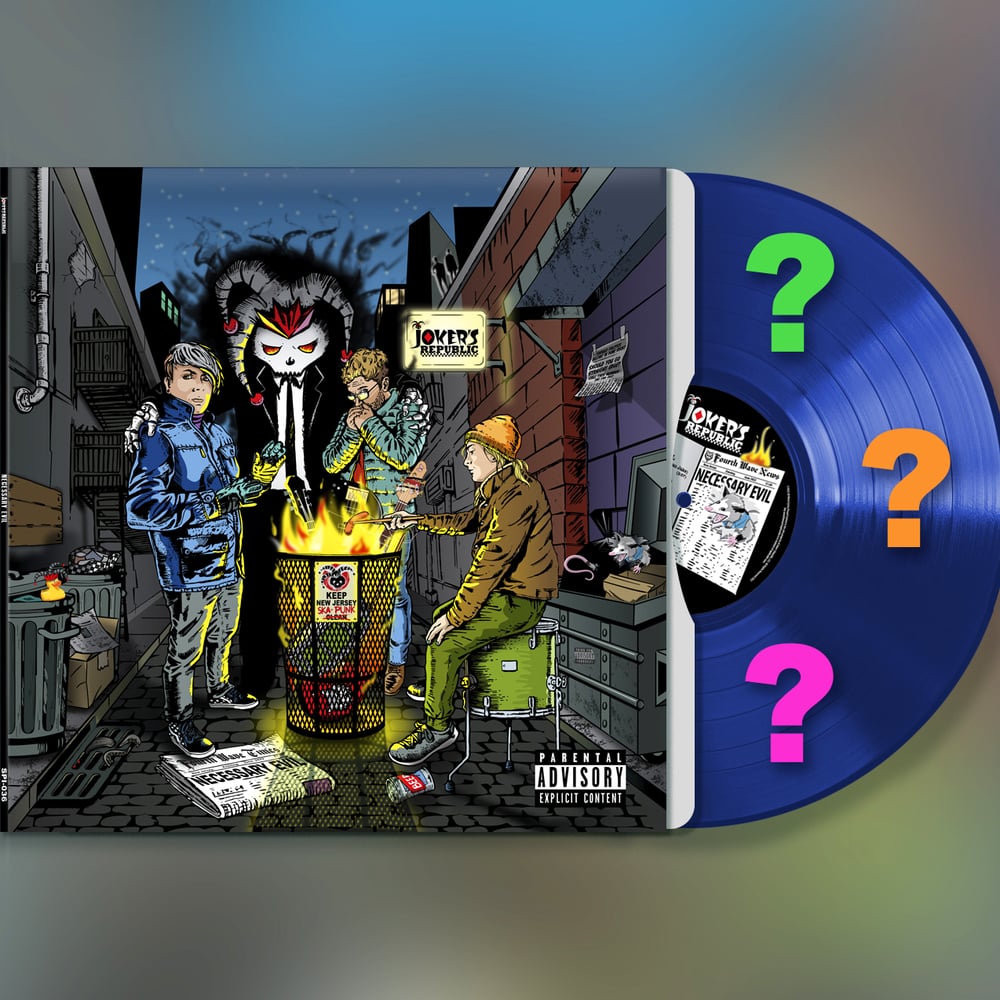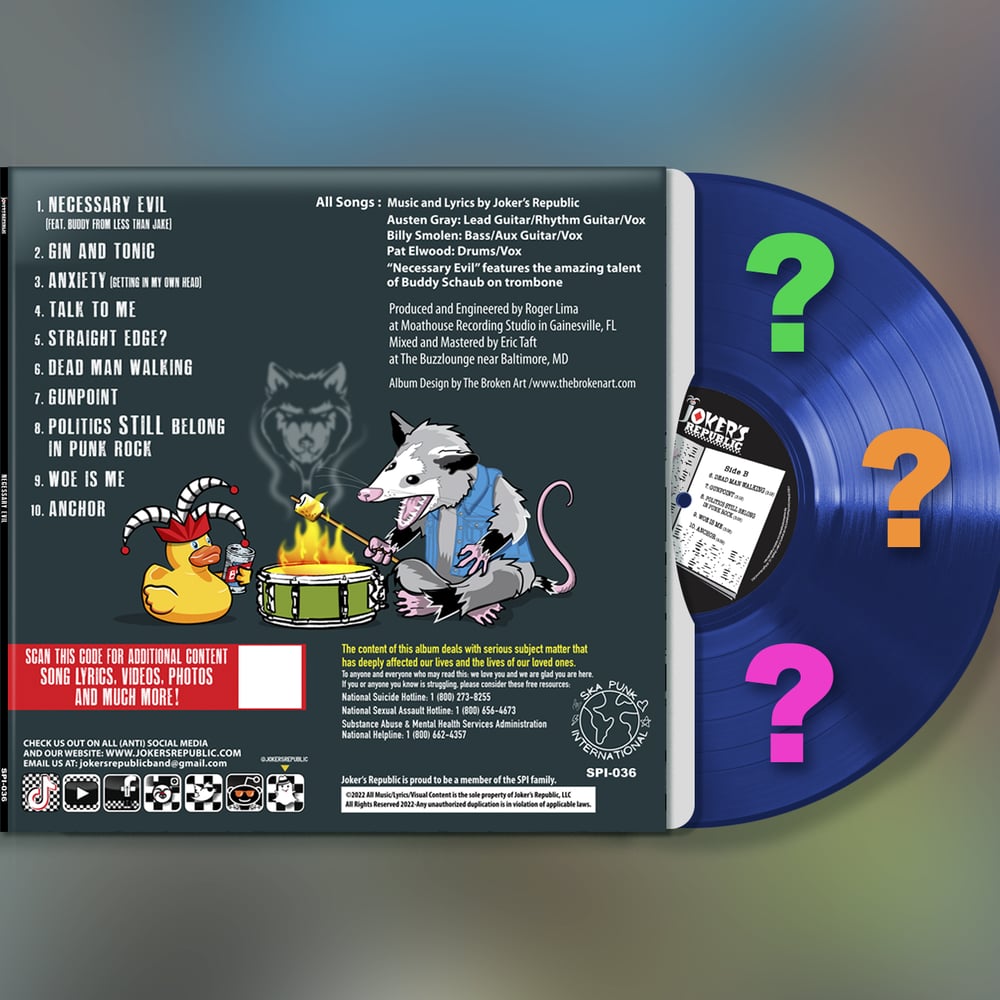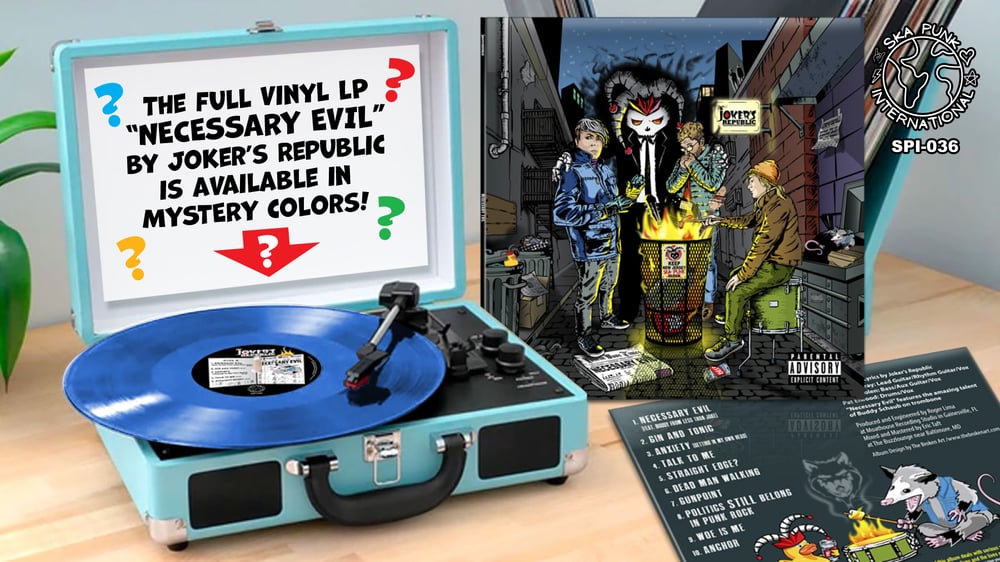 *NOW SHIPPING*
Joker's Republic are joining SPI and their instant classic "Necessary Evil" is coming to vinyl for the first time!!
The band and SPI have teamed up to put together a limited release of the album on 12" mystery color vinyl! The color of the record will be random so it will be a surprise! (the record in the graphics is only for the mockup)
200 records in this pressing. 100 available at the band's upcoming shows, 50 currently available as part of the SPI 2023 Record Club and 50 available here on the SPI site.
14 left!!
Tracklist:
1. Necessary Evil
2. Gin and Tonic
3. Anxiety (Getting In My Own Head)
4. Talk To Me
5. Straight Edge?
6. Dead Man Walking
7. Gunpoint
8. Politics STILL Belong In Punk Rock
9. Woe Is Me
10. Anchor
SPI -036