Joystick - Sinceriously (12" vinyl)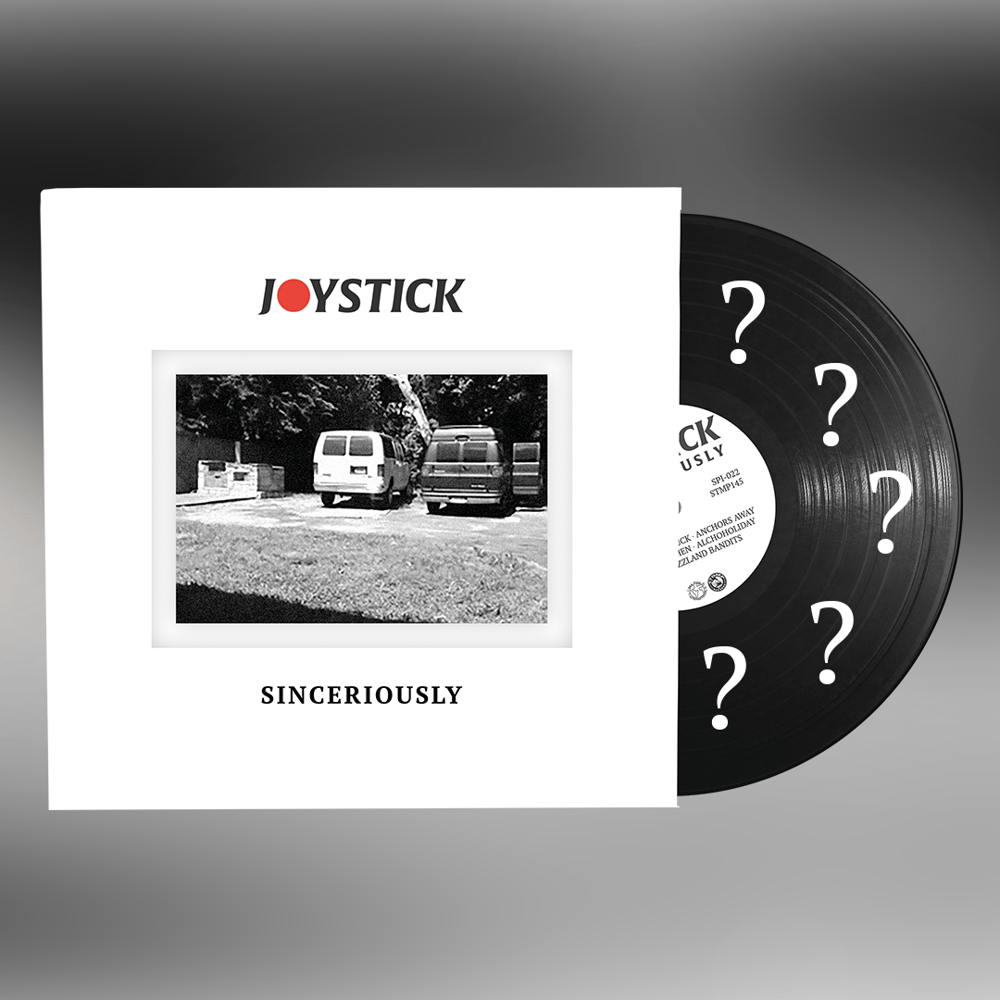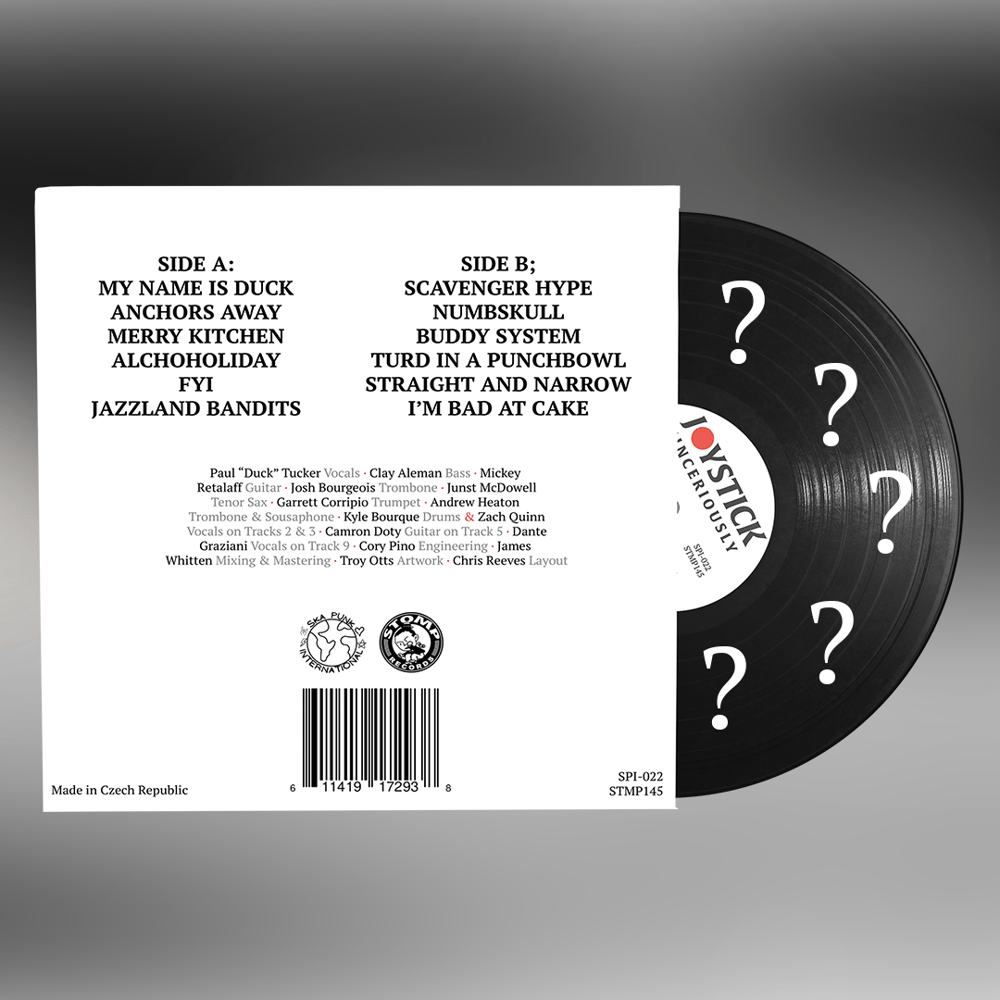 *SECOND PRESSING PRE-ORDER*
Joystick's 2017 classic "Sinceriously" is coming to vinyl for the first time!!
Joystick and SPI have teamed up to put together a limited release of the album on 12" mystery color vinyl! The color of the record will be random so it will be a surprise! (the black record in the graphics is only for the mockup)
"Sinceriously" was original released by Stomp Records on CD and Digital.
FIRST PRESSING SOLD OUT. Now taking pre-orders for second pressing that will be shipping in November.
There are 200 of the records available in the second pressing.
- 95 left!
Tracklist:
1. My Name is Duck
2. Anchors Away
3. Merry Kitchen
4. Alcholiday
5. FYI
6. Jazzland Bandits
7. Scavenger Hype
8. Numbskull
9. Buddy System
10. Turd in a Punchbowl
11. Straight and Narrow
12. I'm Bad at Cake
SPI-022