Joystick - Sinceriously (12" vinyl PRE-ORDER)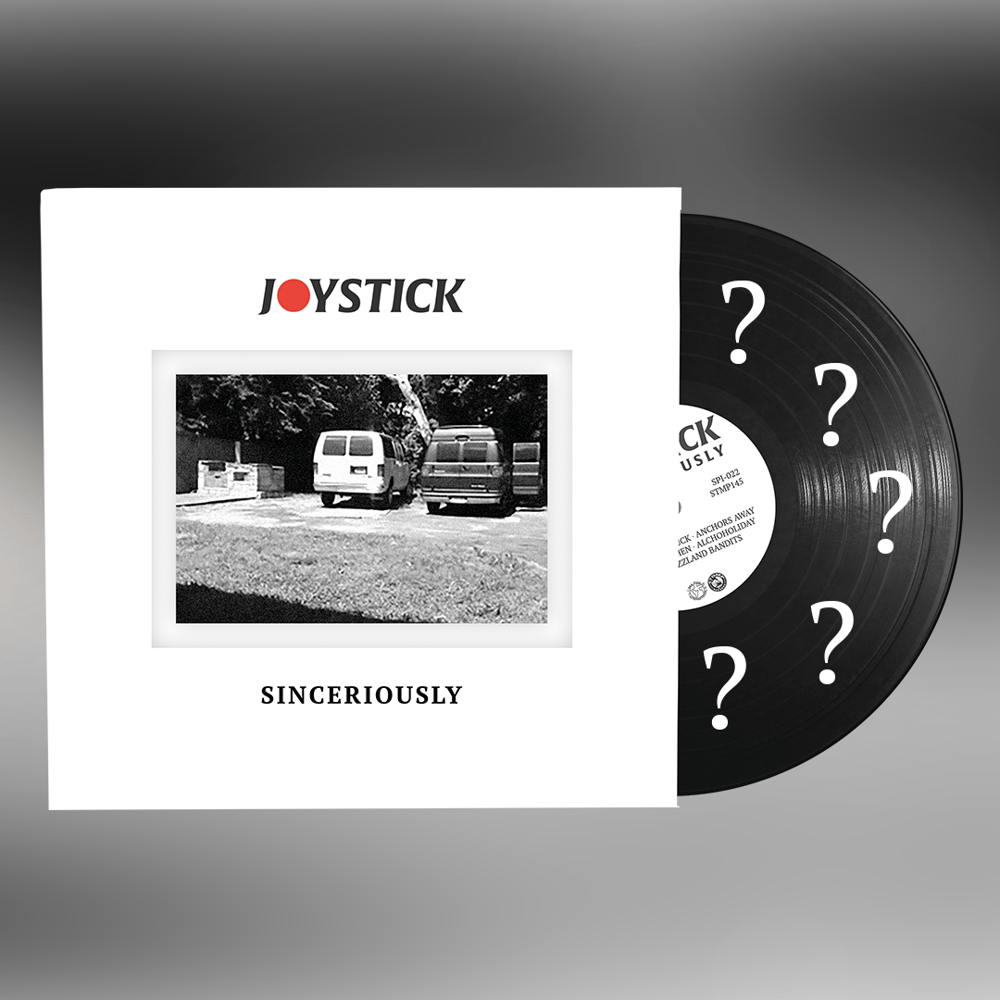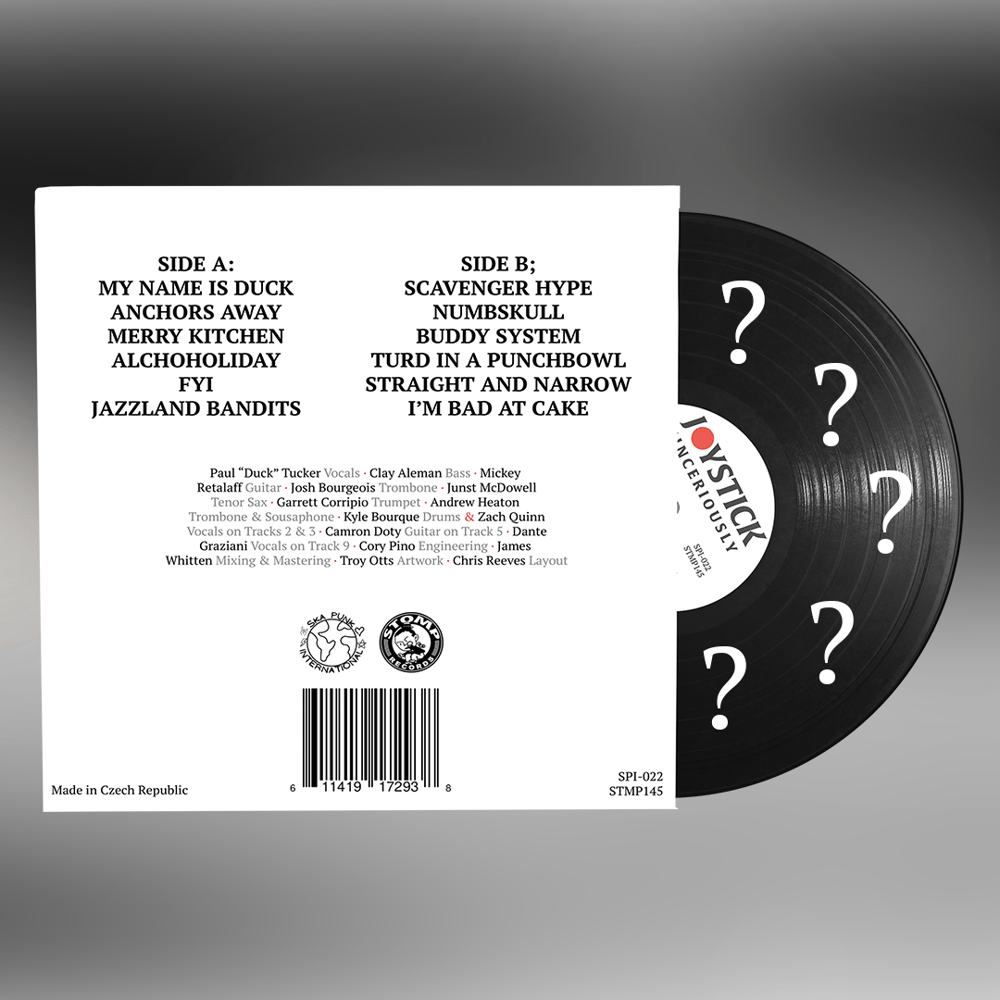 *THIS IS A PREORDER THAT WILL SHIP IN JUNE*
Joystick's 2017 classic "Sinceriously" is coming to vinyl for the first time!!
Joystick and SPI have teamed up to put together a limited release of the album on 12" mystery color vinyl! The color of the record will be random so it will be a surprise! (the black record in the graphics is only for the mockup)
"Sinceriously" was original released by Stomp Records on CD and Digital.
There are 200 of the records available, 100 here on the SPI store and 100 at the band's upcoming shows.
- 8 left!
Tracklist:
1. My Name is Duck
2. Anchors Away
3. Merry Kitchen
4. Alcholiday
5. FYI
6. Jazzland Bandits
7. Scavenger Hype
8. Numbskull
9. Buddy System
10. Turd in a Punchbowl
11. Straight and Narrow
12. I'm Bad at Cake
SPI-022