PWRUP - Just Devils (12" Vinyl Preorder)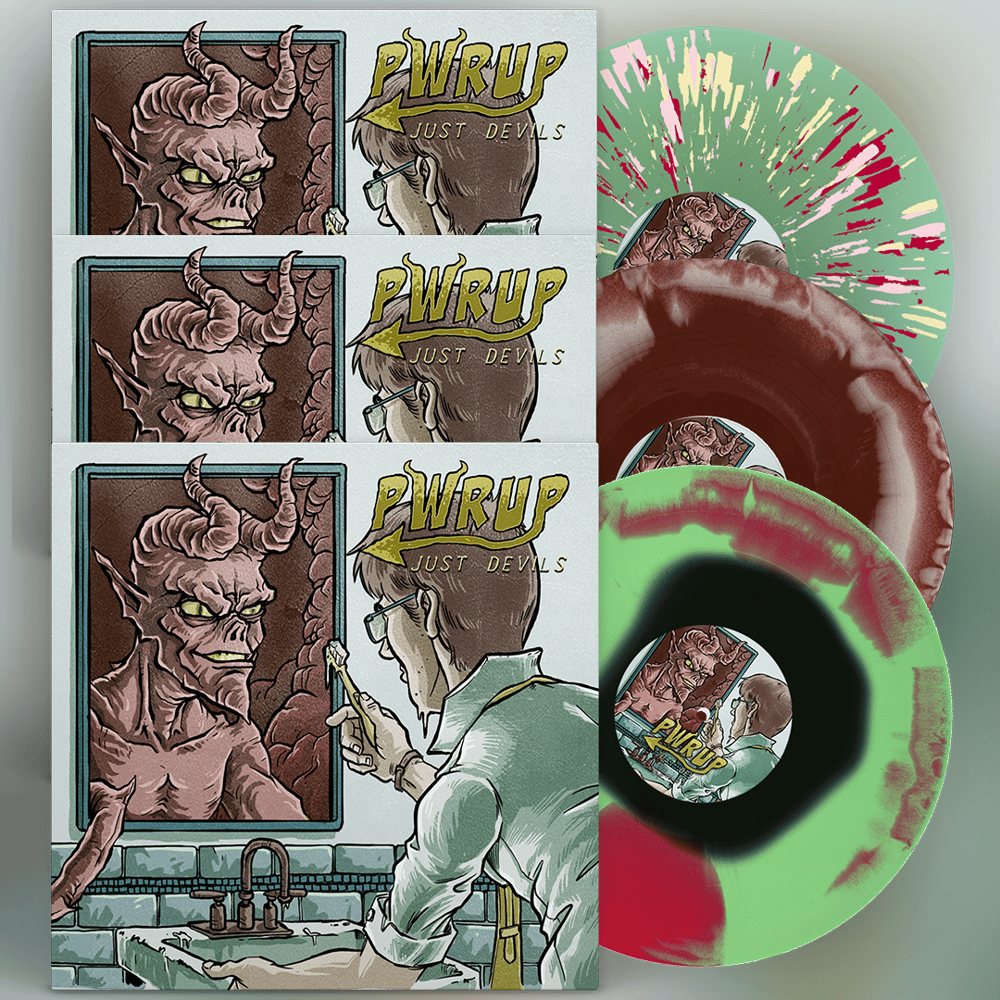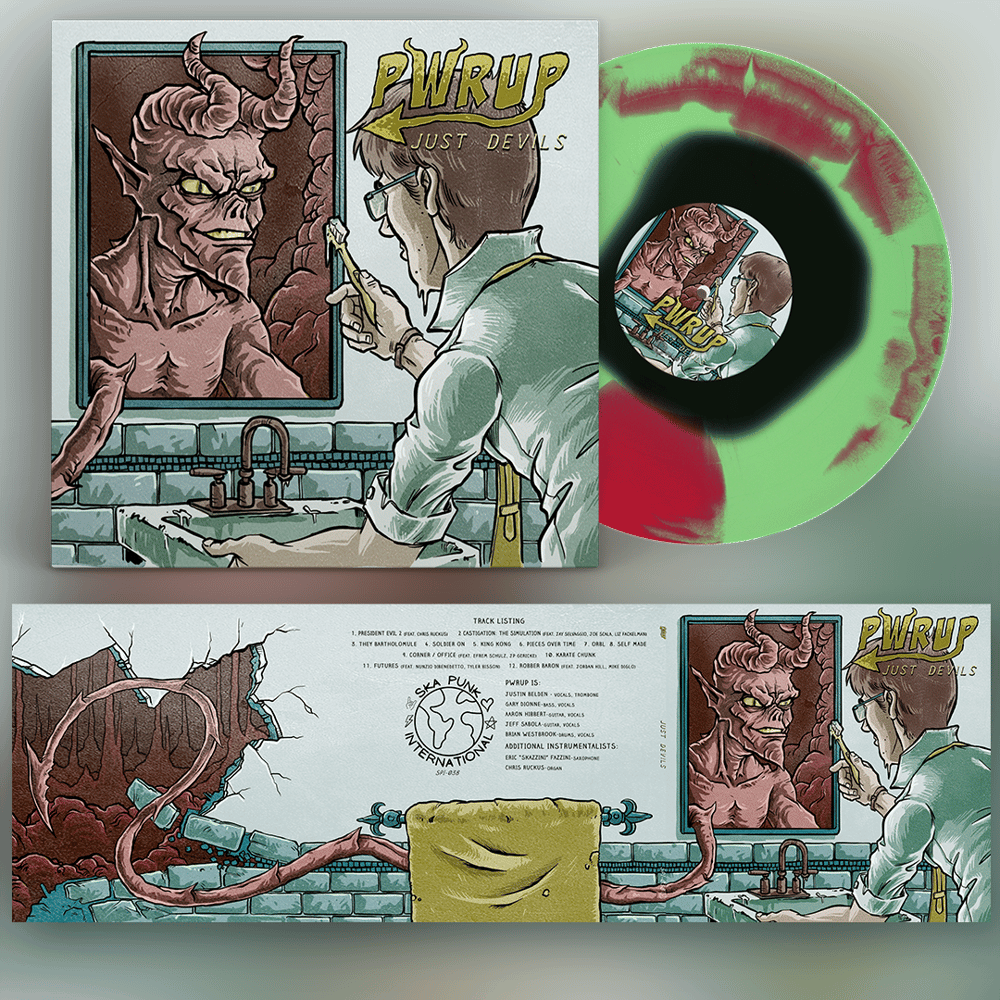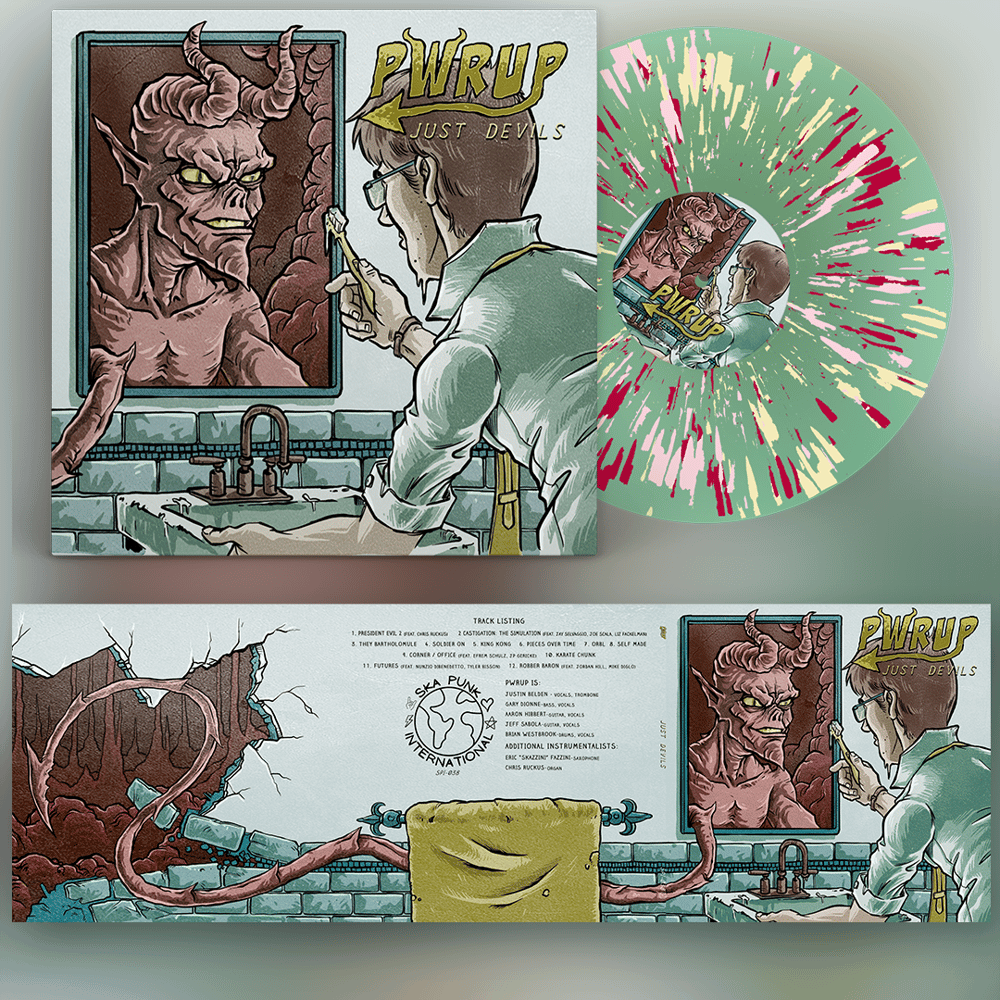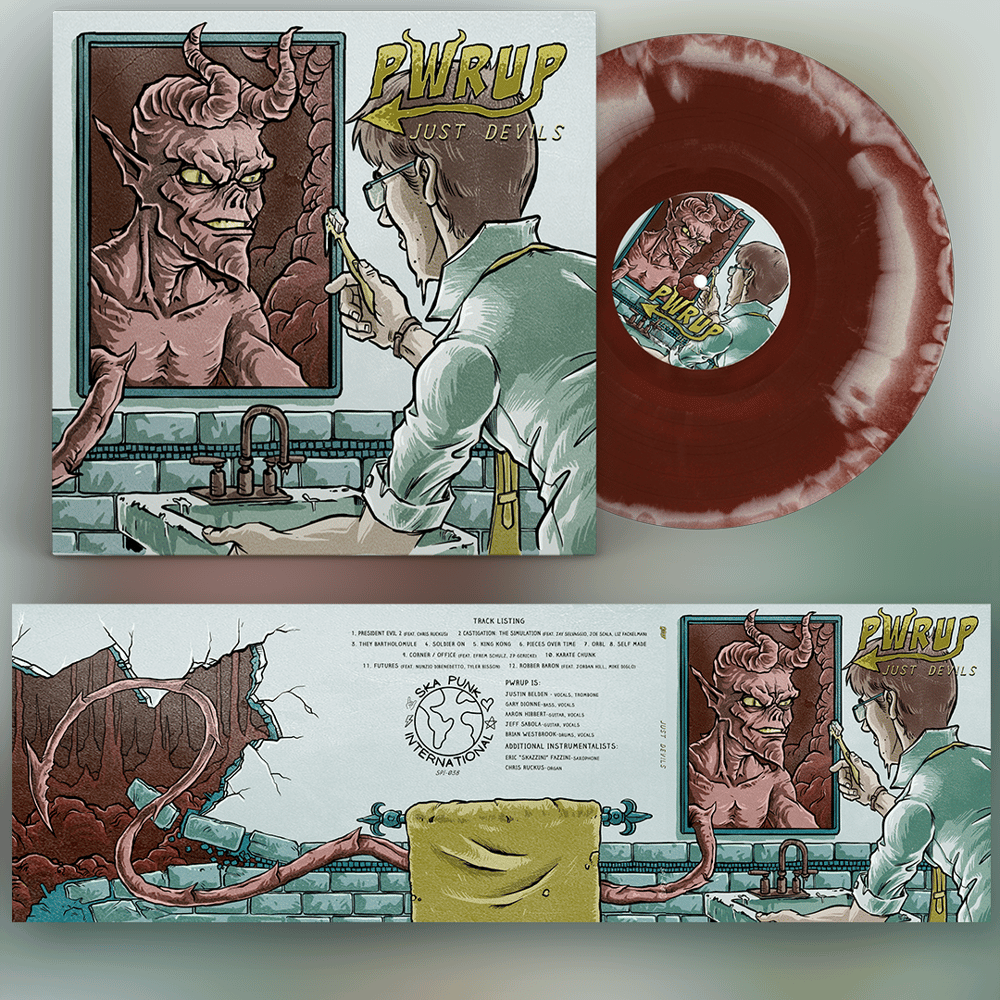 *THIS IS A PREORDER THAT WILL SHIP IN LATE NOVEMBER*
PWRUP's "Just Devils" is coming to limited 12" vinyl! Watch for the LP to drop digitally on 10/24.
This LP includes a trifold jacket with exclusive art from Michael Bracco as well as the lyrics on the inside of the trifold.
There are three variants to choose from or you can grab all three.
"Beelzebruise" - A/B mix of green, red and black
"Devils Splatter" - Mint green base with an ivory, red and pink splatter
"Satan's Swirly" - A/B mix of brown and ivory
**A/B variants will have same colors but look different from each other, when choosing one of those please choose based on color not the mockup**
Three variant bundle SOLD OUT!
1 "Beelzebruise" left!"
Devils Splatter" SOLD OUT!
4 "Satan's Swirly"left
There are 300 total records available from SPI and the band. 10 of the splatter are available as part of the Mega Pwrup "Chaos Devils" bundle.
PWRUP "Just Devils" Tracklist:
1. President Evil 2 (Feat. Dissidente)
2. Castigation: The Simulation (Feat. Best of the Worst)
3. They Bartholomule
4. Soldier On
5. King Kong
6. Pieces Over Time
7. ORBL
8. Self Made
9. Corner / Office (Feat. Death By Stereo)
10. Karate Chunk
11. Futures (Feat. Knock Over City and TRAGWAG)
12. Robber Baron (Feat. Hell Beach and Mega Infinity)
SPI-038