Sgt. Scag - At Least More Than Half-Way Dead (12" Vinyl PREORDER)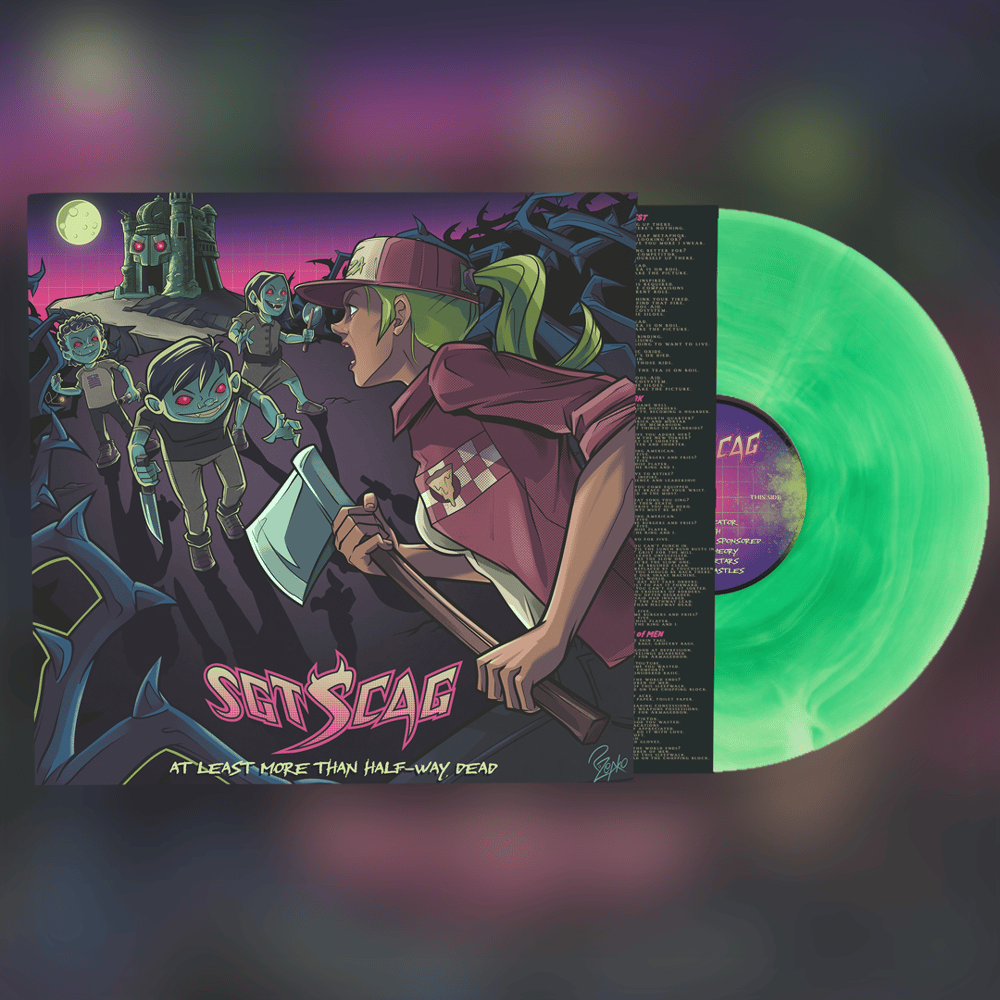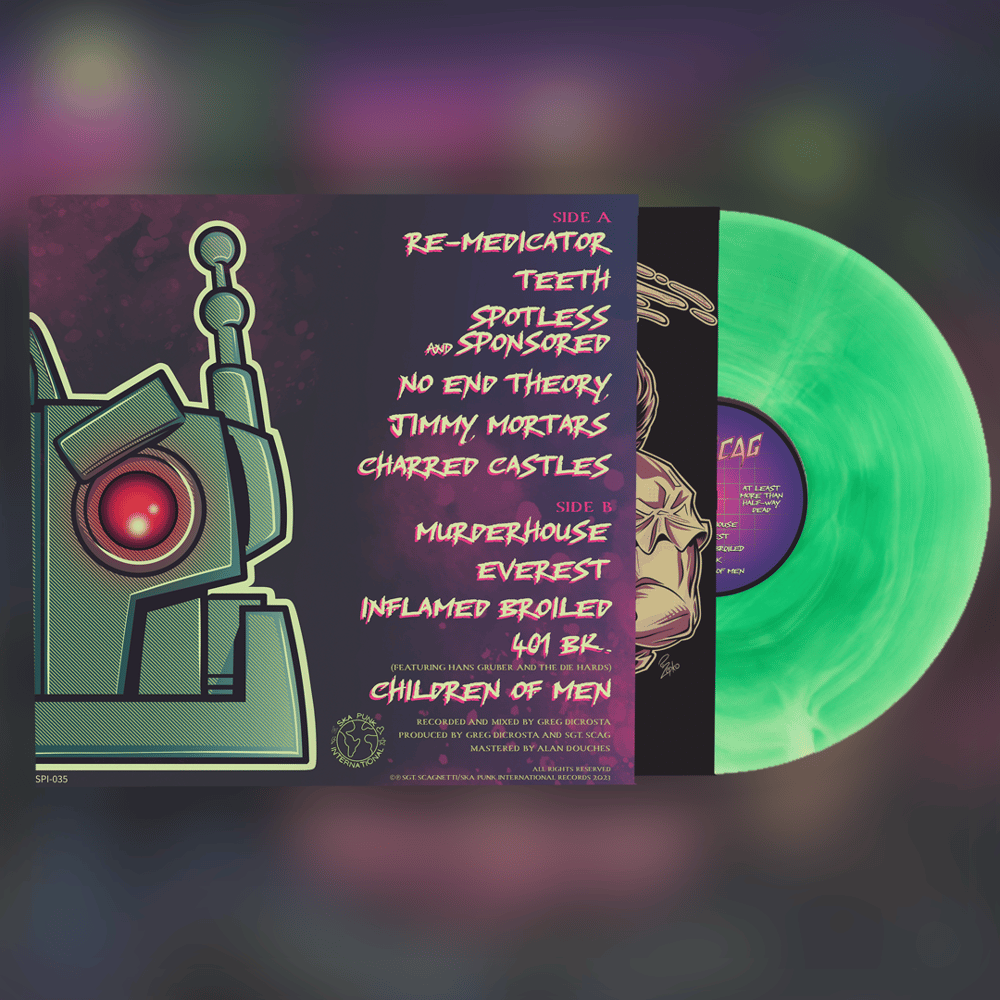 *THIS IS A PREORDER THAT WILL SHIP IN SEPTEMBER 19*
**If you're headed to Supernova we will have these there so choose the Supernova pickup option and pick it up at the SPI Merch booth**
Sgt. Scag's first album since 1999 is coming to vinyl!! Album releases September 12th on all streaming platforms.
Sgt. Scag and SPI have teamed up to put together a limited "Ecto-Cooler" variant of the album on the 12" vinyl!
There are 250 of the records available from SPI and the band. 50 are available as part of the SPI 2023 Record Club.
Fans of Fishbone, Hans Gruber and the Die Hards and Mr Bungle are going to love this album.
Tracklist:
1. Re-Medicator
2. Teeth
3. Spotless And Sponsored
4. No End Theory
5. Jimmy Mortars
6. Charred Castles
7. Murderhouse
8. Everest
9. Inflamed Broiled
10. 401 BK (feat Hans Gruber and the Die Hards)
11. Children Of Men
SPI-035