Young Costello - Stories Told, Some New, Some Old (12" vinyl)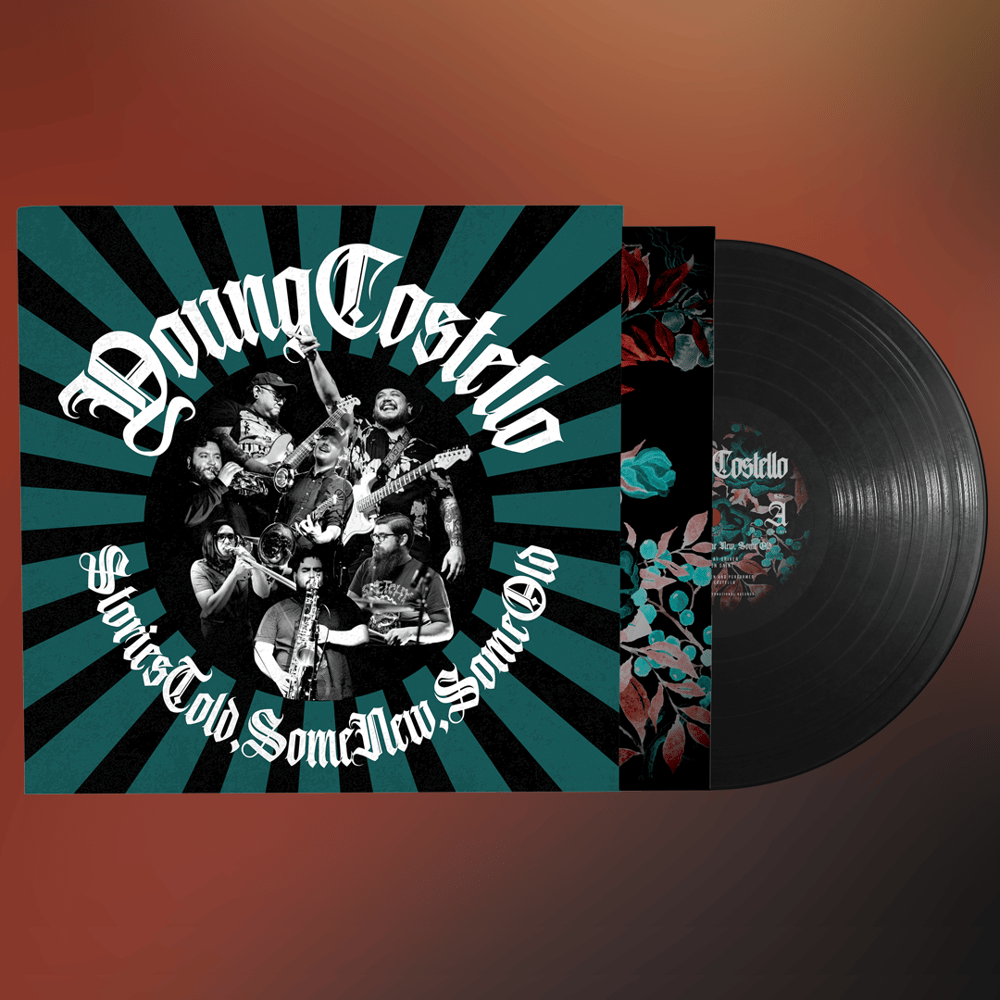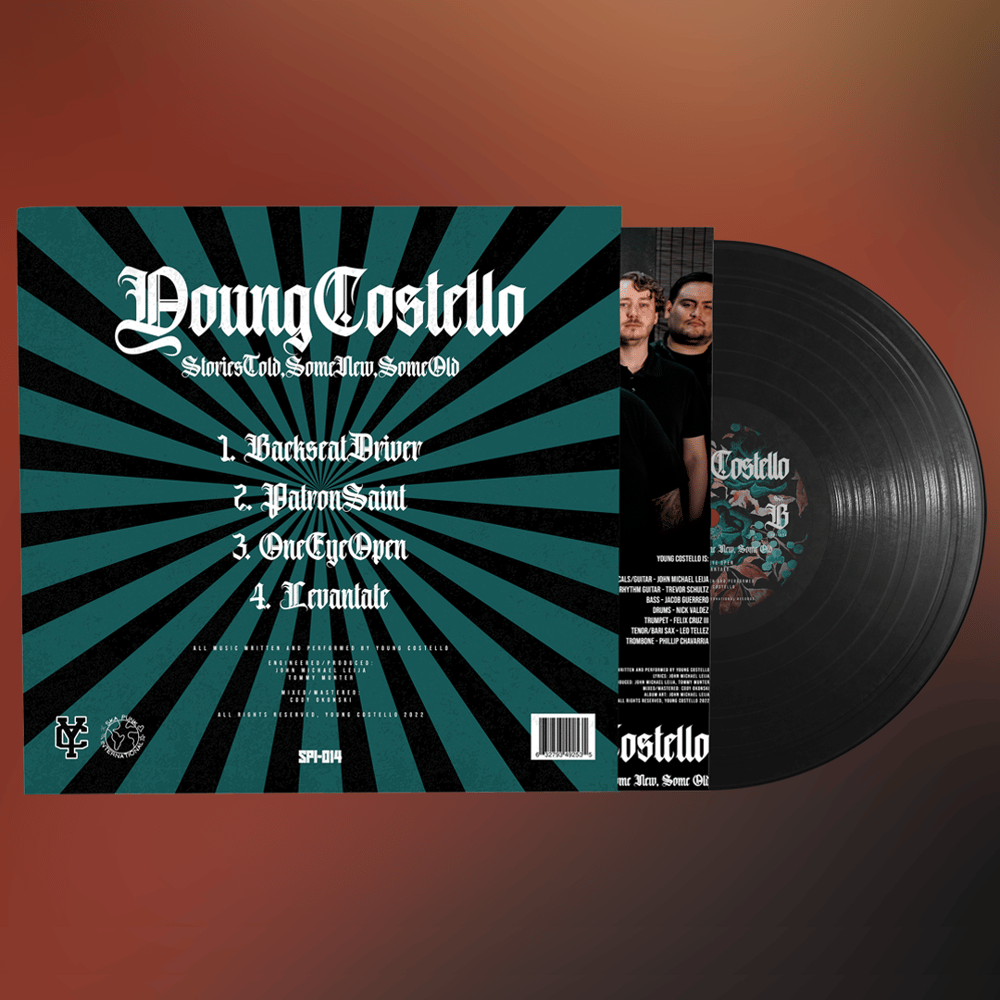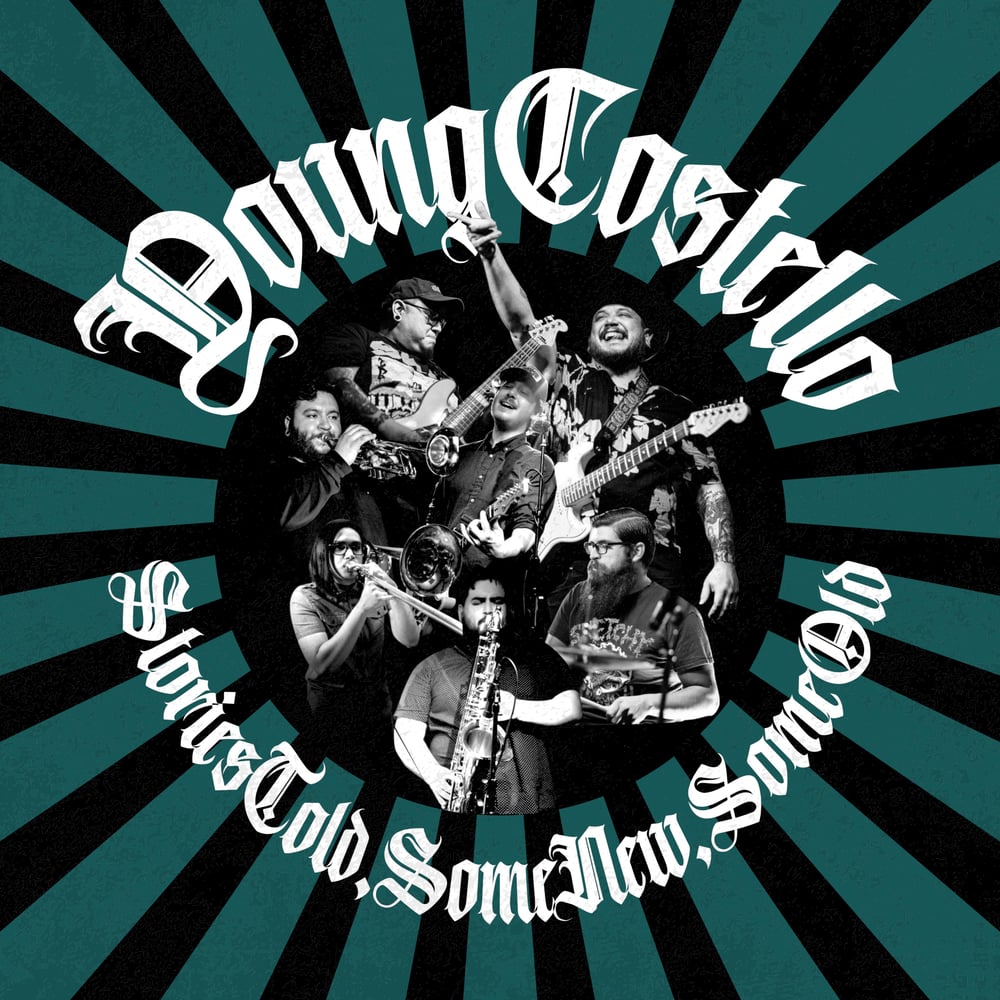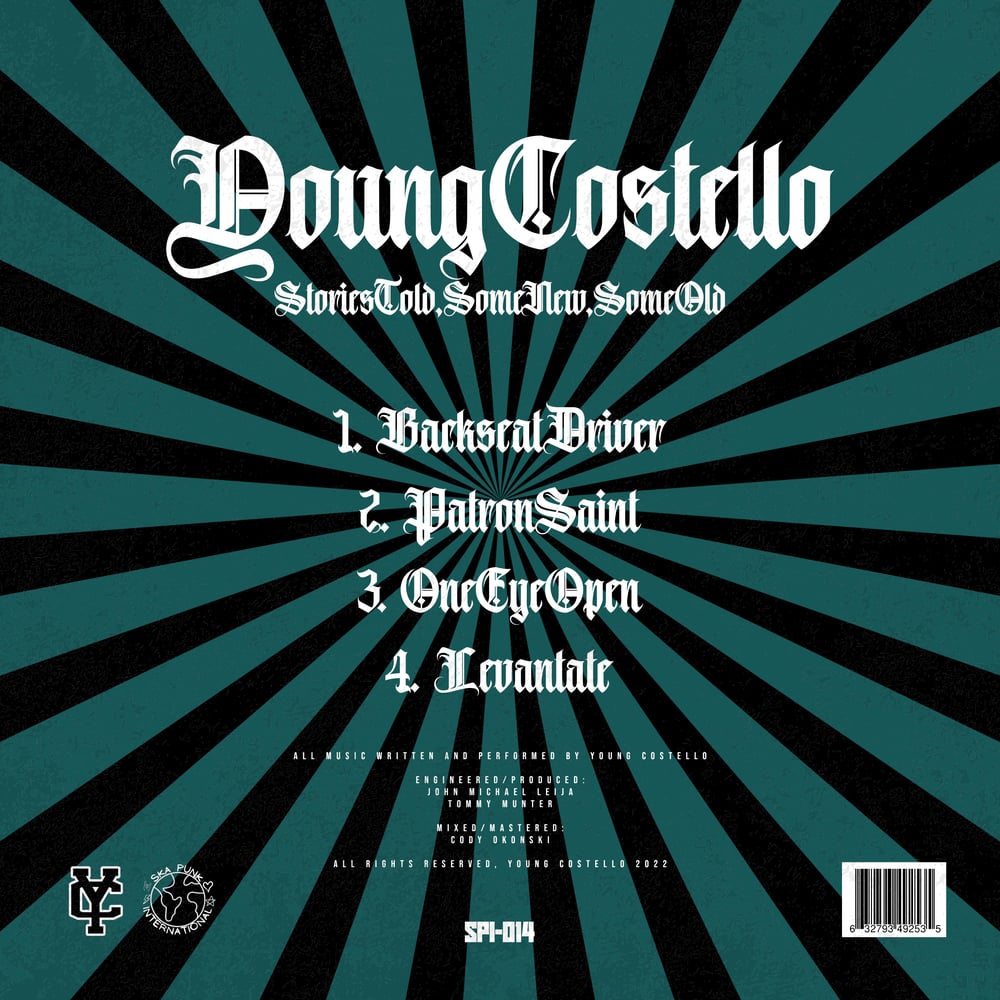 *NOW SHIPPING*
You asked for it and now it's happening! The latest release from Young Costello is coming to vinylI!!
The new album titled "Stories Told, Some New, Some Old" is Young Costello's best release yet and a huge step up for them. I've been hooked on Young Costello's energy, songwriting and unique mix of influences since the day I first heard them. The band calls themselves latin ska-core but they are so much more than that.
This release might only be 4 tracks but these 4 tracks are over 22 minutes of energy, passion and Fury that don't let up until they're over. Each track takes you on a journey full of intricate horn lines, hooks that'll be stuck in your head, breakdowns, gang vocals and more. Last but not least, this album was mixed and mastered by Cody Okonski of Millington. What Cody did with these tracks truly brings out the energy and raw power while allowing you to hear every single note. I love this album so much and I know you will too.
Fans of Streetlight Manifesto, The JB Conspiracy, RX Bandits, Flying Raccoon Suit, The Best of the Worst, Grey Matter and Joystick will love Young Costello.
You can see the video for the first single 'One Eye Open' on BrooklynVegan.com.
Includes black 12" LP with floral design on each label, a 2 sided full color insert that features the lyrics from the album and a jacket that features the cover art, track list and credits.
100 records available - 14 left!
You can also grab the album on CD or as a bundle.
Tracklist:
1. Backseat Driver
2. Patron Saint
3. One Eye Open
4. Levantate
SPI-014